L.A. Equity Firms Prove Popular Draw Again
BANKING & FINANCE: Seven area funds attract $3.9 billion in the first half of 2010.
Monday, July 19, 2010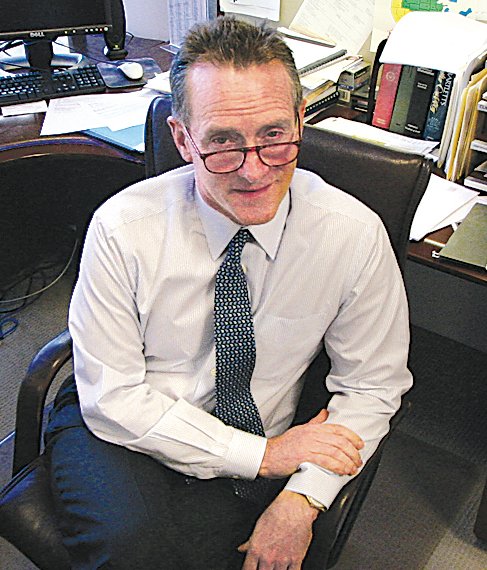 Private equity fundraising is down nationwide, but L.A. firms have still managed to raise some hefty sums this year.
Seven local funds raised a combined $3.9 billion during the first six months of 2010, according to data from industry tracker Dow Jones LP Source.
Oaktree Capital Management LP, the financial giant headquartered in downtown Los Angeles, managed the two best showings during the period, raising $1.8 billion for its Principal Opportunities Fund V and $952 million for its Mezzanine Fund III. The firm has not yet reached its target for either fund.
Oaktree Chairman Howard Marks said in a recent interview that in the aftermath of the financial crisis it has become decidedly more difficult to raise funds, even for respected money managers.
"Three years ago, everything was easy in the fundraising world," he said. "You have to work harder today to raise smaller sums than three years ago, but that's probably as it should be. Three years ago it was probably too easy."
Besides Oaktree, firms such as Gores Group LLC in Westwood and Lovell Minnick Partners LLC in El Segundo also made progress in raising funds.
During the six-month period, private equity investors raised $45.1 billion nationwide, down 26 percent from the same period in 2009. Though the economy has begun to show signs of recovery, analysts said investors remain hesitant to put more money into funds while firms still have previously raised capital to deploy.
Last week, two local firms announced deals. Brentwood Associates in West Los Angeles said it made "a significant investment" for an undisclosed sum in Chamilia LLC, a jewelry designer. Nogales Investors in West Hollywood announced a $6 million investment in Naartjie Kids, a clothing retailer.
Bank Buy
Grandpoint Bank hasn't been around long, but it's not shy about mixing things up in the industry.
The small bank, started in June by downtown L.A.'s Grandpoint Capital Inc., announced last week that it will acquire Encino's First Commerce Bank and merge the two institutions.
Grandpoint, which has branches in downtown and Santa Ana, said it will acquire all outstanding shares of First Commerce for $4.50 apiece, a 50 percent premium over the closing price prior to the announcement. The deal, expected to close before the end of the year, values First Commerce at about $42 million.
Founded in 1984, First Commerce today has branches in Encino and Brentwood.
Grandpoint, meanwhile, was started in June after the holding company acquired Santa Ana Business Bank with a total capital investment of $75 million.
After the First Commerce acquisition, Grandpoint will have assets of roughly $360 million.
Capital Raise
Hanmi Financial Corp., the Koreatown parent of Hanmi Bank, hopes to close a previously announced stock offering this week.
The institution said it will announce the results of the offering, expected to raise as much as $120 million, immediately following the closing, set for July 21.
Hanmi, which had been seeking capital due to loan losses, announced the offering in late May and said it also would receive up to $240 million from South Korean financial conglomerate Woori Finance Holdings Co.
C-Suite News
Terry Laughlin, chief executive of OneWest Bank, will leave the Pasadena savings and loan by the end of the month to join Bank of America Corp.'s home loan division. The thrift's chairman, Steven Mnuchin, will work with the board to conduct an external search for a replacement. … Bank of Manhattan, the subsidiary of South Bay's Manhattan Bancorp, said last week that it has hired Shannon Millard as executive vice president and chief credit officer, replacing Harry Chenoweth, who had been the interim chief credit officer after the June 30 resignation of Ann Smiley. Millard was previously the president of retail banking for FirstFed Financial Corp., which was closed by regulators in December. … Century City investment bank Diamond Capital Partners has hired Donald Kurz as managing director. Most recently chief executive of hedge fund Artemis Capital Partners, Kurz had been chief executive of L.A. marketing firm Emak Worldwide Inc.
Staff reporter Richard Clough can be reached at rclough@labusinessjournal.com or at (323) 549-5225, ext. 251.
For reprint and licensing requests for this article, CLICK HERE.