Shot in the Arm for L.A. Charities?
Abraxis payout likely fuel for Soon-Shiong philanthropy.
Originally published July 5, 2010 at midnight, updated July 6, 2010 at 2:37 p.m.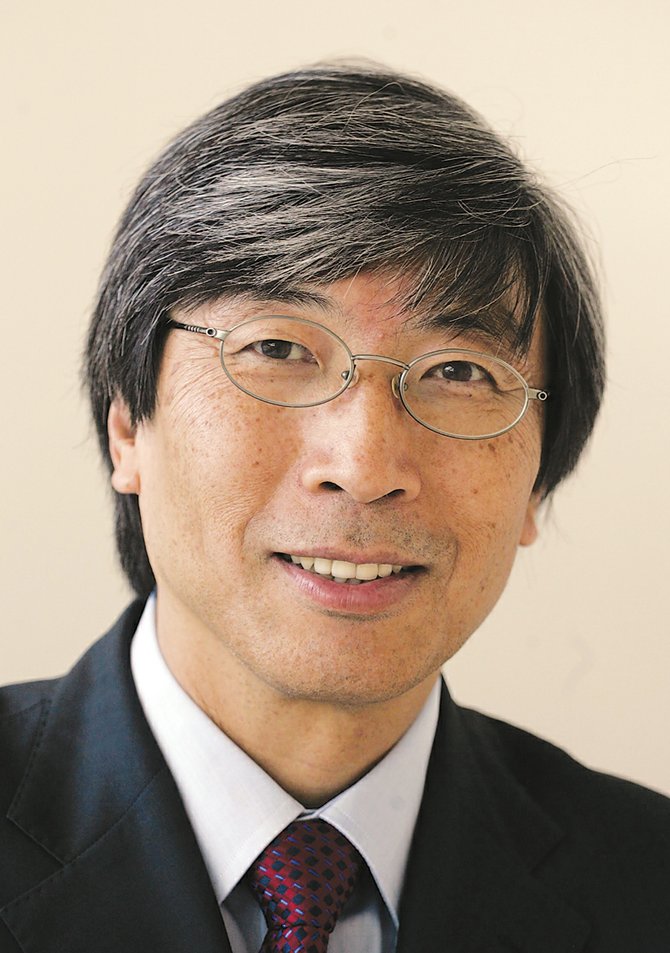 With last week's announcement that Patrick Soon-Shiong is selling Abraxis BioScience Inc. for $2.9 billion, the biotech entrepreneur won't have a company to run for the first time in more than two decades.
But there's one thing the billionaire will have: more money, more liquidity and more time to pursue his philanthropy, as well as possible side ventures.
"I clearly will be able to focus my efforts on philanthropy in a big way," said the 57-year-old South African-born researcher and surgeon. "It's time for me to focus on other things."
The cash and stock deal with Summit, N.J., biotech firm Celgene Corp. is expected to generate more than $2 billion in cash personally for Soon-Shiong, who controls more than 80 percent of Abraxis shares. He also gets about $460 million in stock.

Celgene paid a premium for Abraxis, the maker of the best-selling Abraxane cancer drug. That makes Soon-Shiong's stake $376 million higher than it was the day before the sale.
The sale cements Soon-Shiong's status as Los Angeles County's richest resident. The Business Journal estimated his net worth at $7.1 billion in its annual Wealthiest Angeleno ranking in May.
It's also the second big payday in the last two years for Soon-Shiong. In September 2008, he sold APP Inc., a Chicago-based generic drug business, for more than $4.6 billion. He personally made $3.7 billion from that sale, vaulting him last year to the top of the Business Journal's list of Wealthiest Angelenos.
With that kind of wealth, Soon-Shiong has increasingly focused on philanthropy. He and his wife, Michele Chan, established a family foundation and began making large donations to aid local hospitals and non-profits, including a social services provider to the homeless.
He gave $100 million to Saint John's Health Center, where Soon-Shiong is a trustee, enabling the Santa Monica community hospital to complete an earthquake retrofit, and create a research and care facility.
In 2009, he also provided a $100 million financial backstop that was key to the planned reopening of Martin Luther King Jr. hospital, located in the lower-income and largely African-American neighborhood of Willowbrook.
"I'll continue working on things like Martin Luther King, and I have many other projects in mind," said Soon-Shiong. "Michele and I are going to take some time to determine what we want to do next, but addressing issues of disparity of care will definitely be a focus for us."
Billionaire Eli Broad, considered L.A.'s leading philanthropist, said the sale of Abraxis likely puts Soon-Shiong in the same position he was when he sold SunAmerica to AIG for $18 billion in cash and stock in 1998.
That sale prompted Broad – who made his first fortune developing and selling the L.A. homebuilder now called KB Home – to largely walk away from the corporate world and start a new career as a "venture philanthropist."
"I'm sure Patrick is going through a similar thought process that I did many years ago," said Broad, 77, who has since given roughly $2 billion through his foundations to arts, education, medical research and civic endeavors.
Among Broad's advice to Soon-Shiong on where to target his giving: "If it's going to happen anyway, you don't need to get involved."
Also: "Pick projects that will make a difference 20 or 30 years down the road. And make sure the leadership is there to really make it happen."
Formalizing philanthropy
Carl Terzian, whose L.A. public relations firm Terzian Associates advises both non-profits and donors, said if Soon-Shiong spends more time on philanthropy, he could become a major force in the city, alongside Broad.
"From what I've seen, he's done a lot of the right things already, such as focusing first on areas that interest him and being willing to give his expertise as well as his money," Terzian said. "Over time he may well expand his giving to other areas."
However, unlike the Broad Foundations, which employ professional staff, the couple's Chan Soon-Shiong Family Foundation has been run by Chan, with some part-time help.
"When you reach a certain level of philanthropy, the stakes are higher and you are more under a microscope," Terzian said. "If he hasn't already started doing it, Patrick will need to consider creating a more formal structure for his foundation, hire professional staff and eventually consider some outside board members. Otherwise you'll start to be overwhelmed."
Even so, Soon-Shiong said he and his wife are committed to being as hands-on in their giving for as long as they can be.
"We really want to make sure that we don't create a bureaucratic organization that creates a layer between us and the causes we are involved in," he said. "There may obviously come a time when this grows so large, but for now we want to be as directly involved as we can."
Meanwhile, Soon-Shiong made it clear he is not abandoning all his business interests.
He was the inventor of the nanotechnology that has made Abraxis a success in treating late-stage breast cancer. His agreement with Celgene gives him a consulting role in the attempt to expand Abraxane's market to other cancers, including of the skin, lung and pancreas.
Wedbush analyst Michael King said it's too soon to know exactly what Soon-Shiong's role at Celgene will entail, but he noted the deal includes monetary incentives if Abraxane gains approvals to treat additional cancers.
The sale also gives Soon-Shiong 9.26 million shares of Celgene – making him the ninth largest shareholder – that were worth almost $460 million as of the close of trading July 1.
"Patrick clearly has skin in the game there," King said. "Some investors are wondering if he will punch out his stock, but I don't think so. If you look at his history, Patrick is a very patient man, which is how he has created so much wealth for himself."
There is also the question of what will become of plans for a new public company called Abraxis Health that he would have served as chief executive.
Soon-Shiong had intended to split off a small portion of Abraxis BioScience to create the company, which would focus on developing gene-based therapies. The spin-off was not completed prior to the Celgene deal, and Soon-Shiong declined to comment on the project's future.
Ahmed Enany, executive director of the regional trade group SoCal Bio, also said he is hopeful Soon-Shiong will not exclusively focus increasingly on philanthropic work at a time when the local biotech industry continues to need investment.
"There is an infusion of money coming in from this deal that could help in creating new companies, if Patrick decides to go that route," he said.
Soon-Shiong said he does plan to invest in promising startup enterprises both here and elsewhere, especially in the area of health care information technology.
"We'll probably create an internal corporate fund for that purpose," he said. "This is our second large liquidity event, so I'll be looking into areas in which I can help spur innovation."
For reprint and licensing requests for this article, CLICK HERE.