DWP Gets Cold Shoulder on Solar Program
REGULATION WATCH: L.A. council shoots down agency's plan to reduce rebates.
Monday, December 6, 2010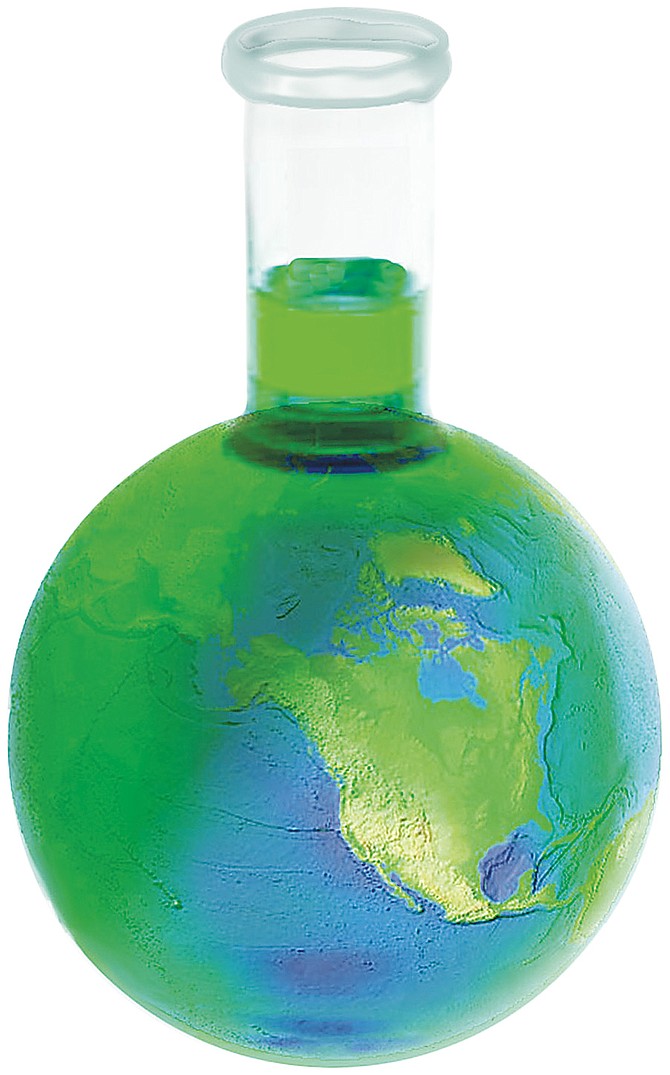 The City Council has rejected the Los Angeles Department of Water & Power's plan to scale back rebates to homeowners and small businesses that install solar panels.
The rejection came in response to complaints from solar panel installers and environmental groups. The council directed DWP officials to come up with a better way to structure the rebate program within their financial constraints.
Early last month, the DWP Board of Commissioners voted to cut the rebates by 30 percent, effective Jan. 1, claiming that the program exceeded its $33 million annual budget and that the high rebates were no longer necessary because solar panel prices have dropped sharply.
But solar panel installers argued that such steep cuts in the rebates would drive down business. It would cost a typical small business up to $40,000 more in up-front costs to have solar panels installed under the proposed cuts.
When they couldn't convince DWP board members to keep the rebates at current levels, the solar installers urged the City Council to step in and either stop the reductions or make them smaller.
The council, in an unusual move, agreed to do so, and voted Nov. 24 to reject the rebate cuts and ordered the DWP to revamp the entire rebate program.
The council also called for a 90-day moratorium on rebate applications – from January through March of next year – to give the agency time to change the program in order to deal with limited finances. In addition, the council ordered the department to find ways to get more solar panels installed in lower-income neighborhoods. To date, the vast majority of applications have come from upscale areas, especially on L.A.'s Westside.
While solar panel installers generally welcomed the council's action, they expressed concerns that the moratorium would result in a surge of applications in December followed by a sharp drop in activity.
Chemical Change
The California Department of Toxic Substances Control has cut back the number of chemicals in consumer products that will be subject to new regulation.
The department initially released the consumer products regulation in September as the first major step in Gov. Arnold Schwarzenegger's Green Chemistry program. The goal of the program is to list and regulate the chemicals that pose the greatest risks to people. State officials hope that the regulation will force manufacturers to use safer chemicals in their products.
State law requires the new regulations to be in place by Jan. 1.
But business and industry groups vehemently opposed the initial plans for the chemical lists, saying they were too vague and could include chemicals that pose only slight health risks or are present in very small quantities in consumer products.
After listening to industry concerns, staff at the Department of Toxic Substances Control issued revisions to the regulation. In an accompanying press release, the agency termed the revisions a "practical approach to protecting California consumers from toxic materials."
The revisions reduce the number of lists of hazardous chemicals and limit the first sets of consumer products subject to examination.
These moves are being greeted with cautious optimism from industry representatives. In an advisory memo to its industrial clients, the law firm of Alston + Bird LLP said the revisions meet many – but not all – of industry's concerns. Maureen Gorsen, who leads the firm's green chemistry practice in Los Angeles, said the reduction of chemical lists "eliminates the concern of an ever-growing, unprioritized list" of targeted chemicals.
Gorsen was also pleased that only personal care, household cleaning and children's products would be examined in the first five years.
"This will no doubt come as a relief to manufacturers of nearly all other products," she said.
The Green Chemistry Alliance, an association of manufacturers and trade groups, remains concerned about the regulations. The group believes the plan is still too vague and leaves manufacturers uncertain about what will be regulated in the future.
Illegal Filming
Los Angeles City Councilman Paul Koretz wants the city to go after property owners who allow unpermitted filming on their premises.
Currently, Film L.A., a private non-profit organization, coordinates and processes permits for on-location shooting in Los Angeles County, including production within L.A. city limits. The organization works with local governments to ensure that film shoots pose the least disruption to residents, businesses and traffic.
Some producers don't get the required permits, so local officials don't know about the productions until they receive complaints. Current L.A. city law makes it a misdemeanor to film without a permit, punishable by a fine of up to $1,000 and up to six months in jail.
But, Koretz said that some property owners routinely lease to productions for unpermitted filming. So he convinced council colleagues to ask for an ordinance that allows prosecutors to give fines and six-month jail terms to property owners by making them subject to misdemeanor punishment for unpermitted filming.
The proposed ordinance should come back to the council for consideration early next year.
Staff reporter Howard Fine can be reached at hfine@labusinessjournal.com or at (323) 549-5225, ext. 227.
For reprint and licensing requests for this article, CLICK HERE.