Judge Clears Way For Namvar Sale
Property in West L.A. goes for $111 million.
Monday, August 30, 2010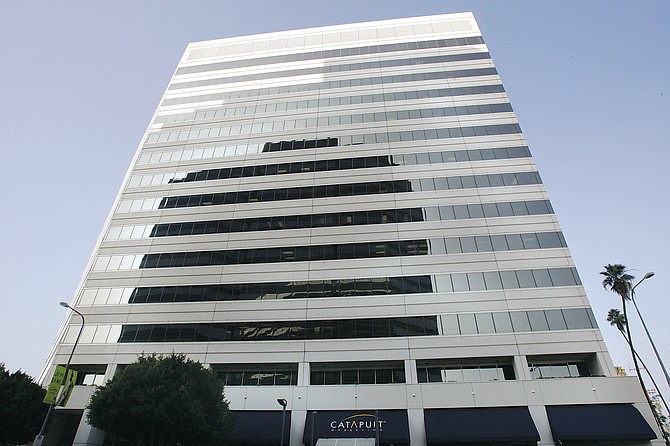 Los Angeles County's biggest office sale of the year is finally moving forward after being held up for months by the bankruptcies of businessman Ezri Namvar and his real estate company.
Last week, a U.S. Bankruptcy Court judge approved the $111 million sale of Wilshire Bundy Plaza, a 307,000-square-foot West L.A. building, to Douglas Emmett Inc. The deal is expected to close in about a month.
The sale of the 12121 Wilshire Blvd. building to the Santa Monica real estate investment trust would be the biggest since MPG Office Trust Inc. sold its Lantana entertainment campus in Santa Monica last year for about $200 million.
"Basically, the judge ruled that the Namvar estate had the ability to sell the building," said Bradley Sharp, the bankruptcy trustee for Namvar's real estate company, Namco Capital Group Inc. "I think it was a very good price, and I think it is a good time to sell the building."
The sale of Wilshire Bundy took longer than many expected. Douglas Emmett emerged victorious at a May 11 auction conducted by the trustees, but Judge Barry Russell the next day denied the trustees' request for approval.
The sale was opposed by many creditors of Namco and Namvar, 58, whose investment business collapsed in 2008 amid the economic downturn. Namvar has been accused of operating a Ponzi scheme once his ventures soured and has been under FBI investigation. At least $866 million is owed to 464 creditors, according to court filings and other documents, though final tallies could be lower.
The collapse wiped out investments from hundreds of Persian Jews in the Beverly Hills area, a group of whom wanted to delay the Wilshire Bundy sale until the market improved.
Namvar's standing in L.A.'s sizable Persian Jewish community and his personal solicitation of investments have made the matter stand out, even though it is a fraction of the size of some similar cases, such as those involving Bernard Madoff or Texas billionaire R. Allen Stanford. It is unclear how much creditors will be paid back because the official tally of claims has not been completed and not all of the assets have been sold.
The sale of Wilshire Bundy wasn't the only development in the bankruptcies last week. Sharp said that he and Namvar's personal bankruptcy trustee, R. Todd Neilson, are working on a reorganization plan for both bankruptcies and hope to file it in court by year's end. The plan would outline a strategy for dealing with the remaining assets of the two estates and distribution of payments to creditors.
Prev Next
For reprint and licensing requests for this article, CLICK HERE.