Chief Exec's Exit the Latest Shakeup for Online Retailer
TECHNOLOGY: Newegg gives no reason for departure of Liu; interim CEO named.
Monday, August 30, 2010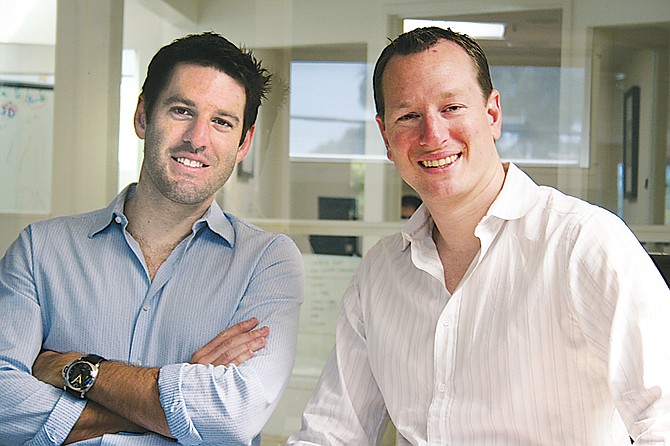 The sudden unexplained departure of its chief executive is the latest sign of tumultuous times at online electronics retailer Newegg Inc.
The City of Industry company announced Aug. 16 that Chief Executive Tally Liu, who headed the company for two years, had left the position four days earlier. "The board decided to go in a new direction," said Lee Cheng, the company's general counsel.
Newegg co-founder and Chairman Fred Chang, who served as chief executive until 2008 when he turned the job over to Liu, will serve as interim chief executive. Also, S.C. Lee, the company executive vice president and director, has been appointed acting president of Newegg North America.
Newegg, which claims to be the second-largest Internet-only retailer behind Amazon.com Inc., sells a wide range of items. But its core business is electronics and computer parts.
Liu's departure comes after a rough year for the company, which has been hit with two lawsuits and a product recall. Cheng said the company's problems have been exaggerated.
Three former employees sued the company in February, alleging that it had violated labor laws. The company denied the allegations in a press release and the case is going to arbitration.
Then in March, Newegg inadvertently shipped 300 counterfeit Intel Core i7 computer chips to customers. The company shipped replacements and blamed a supplier for the error. It terminated its relationship with the supplier.
Earlier this month, the company lost a patent infringement lawsuit related to e-commerce applications including "shopping cart" software. A judge ordered Newegg to pay $2.5 million in damages to Chicago's Soverain Software. The company will appeal, Cheng said.
The company filed for an initial public offering in September 2009, with plans to raise $175 million to expand international operations, pay off loans, and improve infrastructure and technology. Newegg has not made any additional announcements about its intent to go public since the filing.
Sibling Execs
Mark and Todd DiPaola, brothers and serial entrepreneurs, are turning your routine trip to the grocery store into a scavenger hunt.
Their new company, CheckPoints, is set to launch its iPhone application in late September. The pair is exploiting the location technology that uses GPS signals in smart phones. The technology, which has been a recent hit for social networking companies such as Foursquare and Facebook, allows people to track their friends so they can meet if they happen to be near each other.
But unlike the social networks that have adopted this location technology to help friends meet up, CheckPoints is taking a product-based approach.
Here's how it works: You download the application to a smart phone and use it to "check in" when you arrive at a grocery store. The app tells you to find a sponsored product, say Tide, and you scan a barcode from the container to earn coupons, gift certificates and prizes.
Mark DiPaola, chief executive, said the application, which makes its money from companies that pay to have products listed, is meant to help brands market to potential customers.
"This is about product discovery," he said. "We hope that if you go to the market to buy milk that CheckPoints will help you realize that you need to buy detergent too."
In 2002, the DiPaolas started search engine marketing company Vantage Media out of the same modernly decorated Venice Beach office where they now run CheckPoints. They sold Vantage in 2007 for $150 million.
After taking two years off, the brothers started CheckPoints, investing $1 million of their own money in a Series A funding round.
Mark DiPaola said CheckPoints made sense for them because it builds off their previous marketing experience and helps them break into the fast-growing market for location-based technology.
"The location space has been focused on social media," he said. "This is product focused. It's a huge untapped area."
Live From Hollywood
A San Francisco website specializing in live streaming video has announced the opening of an L.A.-area office.
Ustream, a website that provides a platform for live video streaming and covers entertainment events, has opened an office in Hollywood. The outpost will give the company easier access to movie premieres, concerts, and events such as the Golden Globes and American Music Awards. The site has also streamed announcements from celebrities, sporting events and how-to shows.
"Building our Los Angeles team is an important next step in the growth of Ustream," Brad Hunstable, company co-founder and president, said in a statement.
The office, at Sunset Boulevard and Highland Avenue, houses 10 employees, including three of the company's top executives.
Staff reporter Natalie Jarvey can be reached at njarvey@labusinessjournal.com or at (323) 549-5225, ext. 230.
For reprint and licensing requests for this article, CLICK HERE.