Hotel Veteran Checks In With How-To Business Tips
RETAIL & APPAREL: Former L'Ermitage exec launches Beverly Hills consultancy.
Monday, August 23, 2010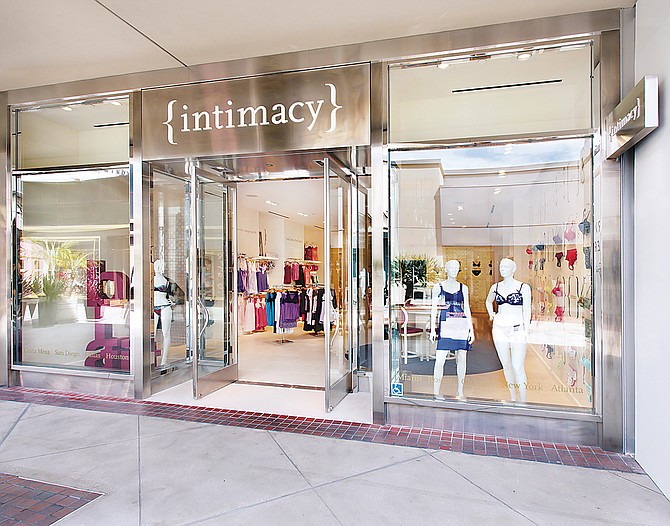 During the nearly 20 years that Jack Naderkhani served as general manager of luxury hotel L'Ermitage in Beverly Hills, he made a lot of friends from far-flung places.
So when Naderkhani left his post at the boutique hotel in 2009, he spent about seven months traveling the world and visiting those friends in Asia, the Middle East, South America and the United States.
But the trip wasn't just for fun. Naderkhani, 54, was also doing research to use for his Mirtha Group, a Beverly Hills company he launched this month. Mirtha advises hotels, retailers, banks and other service-oriented businesses on better marketing strategies and other ways to boost business.
"When I was traveling, people would ask me, 'How do I increase my customer satisfaction, can you help me with this?'" Naderkhani said. "I got to enjoy it, and so I decided to open this company."
Naderkhani worked at hotels as a young man to pay his way through college – he's got a degree in engineering – then decided to stay with hospitality.
During his tenure as general manager of L'Ermitage, Naderkhani said he learned a few lessons that he's now teaching others. One of the most important: better communication between executives and employees.
"I truly believe there's a big disconnect between management and line employees," Naderkhani said. "And that's something I can communicate with my clients."
Naderkhani only asks his clients to give him his rate if they make money thanks to his advice. Clients pay an initial fee for a research study by the company, but the rest of the bill is based on profits the client generates thanks to Mirtha's help.
"If we don't achieve, then we don't get paid," he said.
Men's Department
Some men like to shop. And other men have girlfriends or wives who like to shop for them.
So HauteLook Inc., an online retail site that sells designer apparel and accessories at a steep discount, launched a page this month dedicated to men's clothing and other items such as watches, cufflinks and grooming products.
"The focus of the company and what it was founded on originally was women's ready-to-wear and accessories," said Tim Davis, director of men's merchandising at HauteLook. "Men's hasn't been a huge focus for the company until recently. We consider it the biggest growth opportunity."
HauteLook, headquartered in downtown Los Angeles, stages Internet sample sales of high-end fashions and accessories, with merchandise marked down by as much as 75 percent. The sales run for 40 to 72 hours and are only open to HauteLook "members" – people who've filled out registration forms on the website.
Davis joined HauteLook in May from high-end department store Neiman Marcus to help the company focus on its men's merchandise, which includes items from brands such as Tommy Hilfiger, Puma and Ben Sherman. The company's been in expansion mode after receiving $31 million in financing from New York private equity firm Insight Venture Partners in June.
Oprah Effect
After Susan Nethero appeared on "The Oprah Winfrey Show" several times to help women find bras that fit, her services were suddenly in demand on TV.
Nethero, who founded Atlanta-based high-end lingerie retailer Intimacy with husband David, started making frequent trips to Los Angeles to appear on Lifetime reality show "How to Look Good Naked" and daytime talk show "The Doctors." Each time Nethero visited, she realized that there was something missing in Los Angeles: an Intimacy store.
"When I was out here, everyone would say the need is so strong," she said.
So in June, the Netheros opened the first L.A.-area Intimacy boutique in the Westfield Century City Mall. The store carries lingerie, including some 15,000 bras in many styles – mostly from European companies – and more than 90 sizes. The store sells the bras for an average of $70, and bra sales make up about 80 percent of the company's annual revenue.
The chain's specialty is helping women find bras that fit best. Studies have shown that most women don't wear the proper size.
"Intimacy is about fashion and fit," Susan Nethero said.
Intimacy offers free bra fittings that usually take about 30 minutes. The demand for the service became so great thanks to the "Oprah" appearances that the couple developed an online reservation system.
"The 'Oprah' effect, there's nothing quite like it," she said.
Staff reporter Alexa Hyland can be reached at ahyland@labusinessjournal.com or at (323) 549-5225, ext. 235.
For reprint and licensing requests for this article, CLICK HERE.