Legal Eagles Fail To Soar Online
Some large local firms find social media unfriendly.
Monday, August 16, 2010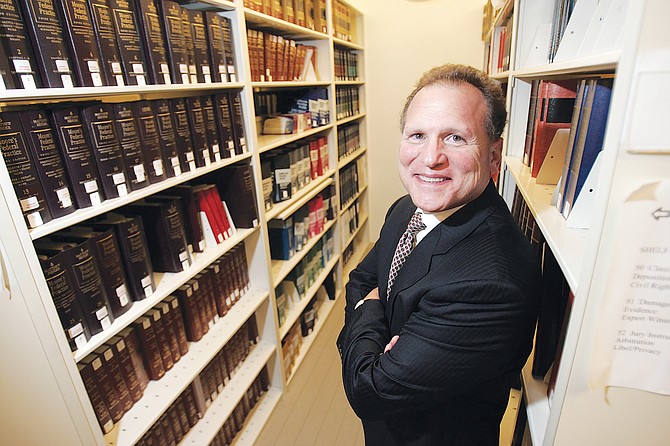 Four of L.A.'s largest law firms have something in common besides a lot of billable hours: blank Twitter pages.
Those firms – Gibson Dunn & Crutcher, Latham & Watkins, Sheppard Mullin Richter & Hampton and Quinn Emanuel Urquhart & Sullivan – may see the potential value of the web's interactive tools, but it looks like they're not sure about how to get started.
Many lawyers are decidedly uncomfortable about today's marketing methods. Unlike most other professionals, they say they must be particularly wary about violations of confidentiality agreements, conflicts of interest or the possibility of posting a comment that could one day be used to support opposing counsels' arguments.
Still, in the past year, local law firms have taken more and more stabs at social media, including Twitter, LinkedIn and blogging.
Megan Braverman, an account manager at Berbay Corp., a West L.A. marketing company for professional services firms, said the number of law firm clients that have requested help setting up blogs, social media accounts and other website improvements in the past 12 months has doubled from a year ago.
"There were early adopters a few years ago that figured this out right away," Braverman said. "Now we're seeing the late bloomers come around. They've seen that their peers or competition are doing it, and thought, 'We've got to jump on the bandwagon.'"
Downtown L.A.-based Allen Matkins Leck Gamble Mallory & Natsis launched a corporate law blog written by attorney Keith Bishop in June and activated a Twitter account in July. Plans are also under way to convert the firm's newsletters into blog format and to hire an interactive marketing specialist.
"Up until this year we didn't feel like we needed to do some of these things," said Adam Stock, the firm's director of marketing.
Allen Matkins has been spending $60 a day buying on Google's Adwords program, so that links to its new California corporate law blog appear when people search for phrases such as "corporate law."
At Century City-based Jeffer Mangels Butler & Mitchell, attorney blogs have generated some business, said Rod Berman, a partner in the firm's management committee. But the real value is in what business they could generate in the future. When potential clients search the Internet for attorneys specializing in hotel law and class-action defense, they might find blogs written by Jeffer Mangels lawyers.
"Today, conducting a Google search for lawyers and law firms has completely usurped the position of publications like (law firm directory) Martindale-Hubbell," he said.
Prev Next
For reprint and licensing requests for this article, CLICK HERE.