Credit Unions Come Up Short
L.A. institutions have fallen as fast as banks.
Originally published August 16, 2010 at midnight, updated August 18, 2010 at 3:52 p.m.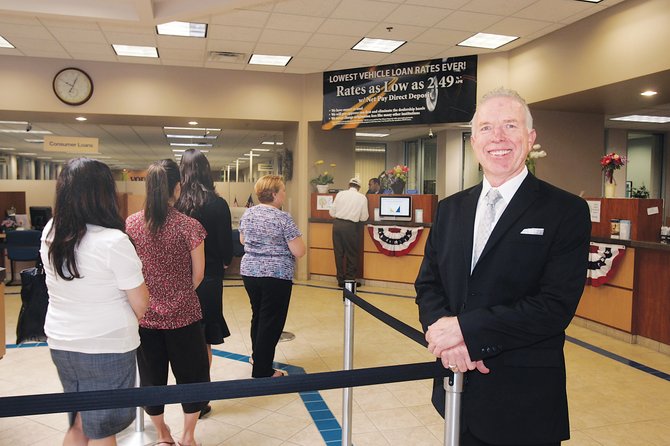 Rapid growth
Analysts said the seeds of many current problems were planted more than a decade ago.
Credit unions traditionally restricted membership to particular groups, which can be limited by employer, religious affiliation or other classifications. But in the late 1990s, regulators loosened the rules governing membership, allowing the institutions to broaden their membership. Some chose to expand to serve entire cities or even wider geographic areas.
"The ones that have the issues (today) are the ones that had a very closed-in field of membership and then went to a community charter," Glatt said.
Take Hughes Aircraft Employees Federal Credit Union. Founded to serve local aerospace employees, it had $1.8 billion in assets when the law was changed. Over the next few years, the institution began offering membership to anyone living in Greater Los Angeles and select parts of Orange County, and it changed its name to Kinecta Federal Credit Union.
Today, the credit union – which offers commercial real estate loans in addition to home, auto and personal loans – has $3.5 billion in assets. But that growth has come at a cost.
Kinecta lost $54 million in 2008 and $71 million in 2009 due to loan losses. While it recently reported a slight profit in the second quarter, its net worth ratio, which regulators use to determine whether an institution has sufficient capital, is 6.83 percent, below the 7 percent level considered well-capitalized.
"They went out of their way to try to serve the broad population of L.A. County," Glatt said of Kinecta. "Their exposure, when the downturn came, probably hit them a lot harder than it did most institutions."
However, Kinecta's capital levels are set to rise soon once the institution completes a pending merger with NuVision Federal Credit Union, a Huntington Beach institution with $1.2 billion in assets and a net worth ratio approaching 10 percent. NuVision also recently completed a merger with Monterey Park's E1 Financial Credit Union.
Calls to Kinecta were referred to its chief executive, who was traveling and not made available for comment.
Officials with the National Credit Union Administration, the federal regulator, also did not respond to calls.
Nader Moghaddam, chief executive of Financial Partners Credit Union in Downey, said that much of the merger activity in the industry of late has been driven by the poor economy, which hit fast-growing credit unions particularly hard.
With unemployment rates still hovering at elevated levels and emerging signs of a possible double-dip recession, Moghaddam does not expect the activity to stop just yet as members struggle to keep up with mortgages, car loans and other payments.
For reprint and licensing requests for this article, CLICK HERE.