Credit Unions Come Up Short
L.A. institutions have fallen as fast as banks.
Originally published August 16, 2010 at midnight, updated August 18, 2010 at 3:52 p.m.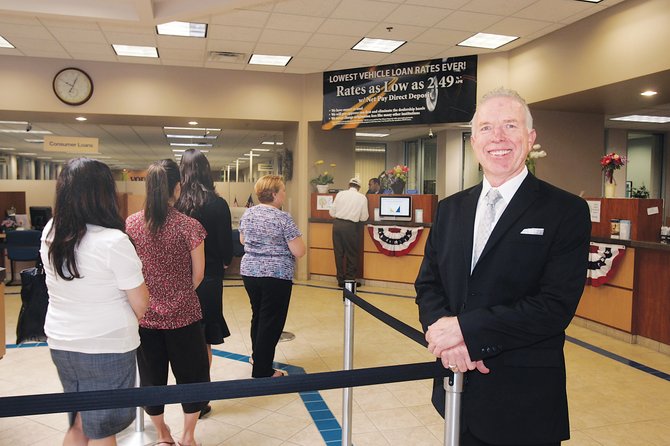 Credit unions have a reputation as small, conservative and community minded – not the kinds of financial houses that get rocked when the economy turns down.
But that reputation may no longer be deserved.
Los Angeles County has lost 20 credit unions, more than 11 percent of the total, since the beginning of last year, primarily because of failures or mergers, according to a Business Journal analysis of regulators' data.
That compares with eight local commercial banks that were lost over that span, about 10 percent of their total.
Part of the reason that the credit union industry has contracted is that most of its customers are individuals rather than businesses, and with a lingering unemployment rate of greater than 12 percent, many people have been unable to pay their auto or home loans.
Beyond that, credit unions have been allowed to expand and offer new products in recent years. Analysts said some institutions grew recklessly during the housing boom, leaving them vulnerable when the recession took hold.
"There are many credit unions that did get into markets that they didn't immediately understand, and that led to some poor decisions that many are paying for today," said Tom Glatt Jr., founder of Glatt Consulting LLC, a credit union consulting firm in Wilmington, N.C.
To be sure, not all credit unions are suffering, with many seeing big growth in their deposits. What's more, at least some of the shrinkage resulted from strategic mergers between credit unions in relatively strong financial condition.
Of the credit unions that the county has lost, most have merged with other credit unions. But four have failed, two have voluntarily closed and one moved its headquarters across the country after its parent company relocated.
Those county closures do not include the region's most spectacular recent credit union failure: the June 25 seizure of Arrowhead Credit Union in San Bernardino County by regulators who charged executives with reporting inaccurate financial data.
The most recent closure in Los Angeles County occurred July 31 when regulators shuttered Certified Federal Credit Union in Commerce. Founded more than 60 years ago, the institution had persevered through many economic downturns. However, like a number of other credit unions, it had gotten into a variety of problematic loan products, including adjustable-rate mortgages.
"You have a certain amount of credit unions that expanded very aggressively and have had a lot of problems," said Stephen Weakley, chief executive of Vons Credit Union in El Monte, which assumed the assets of Certified after it was closed. "For a lot of credit unions, capital has become critical, and a lot of them are struggling."
Prev Next
For reprint and licensing requests for this article, CLICK HERE.