The Prince of Pawn
SPECIAL REPORT: 20 in their 20s
Originally published April 26, 2010 at midnight, updated June 18, 2010 at noon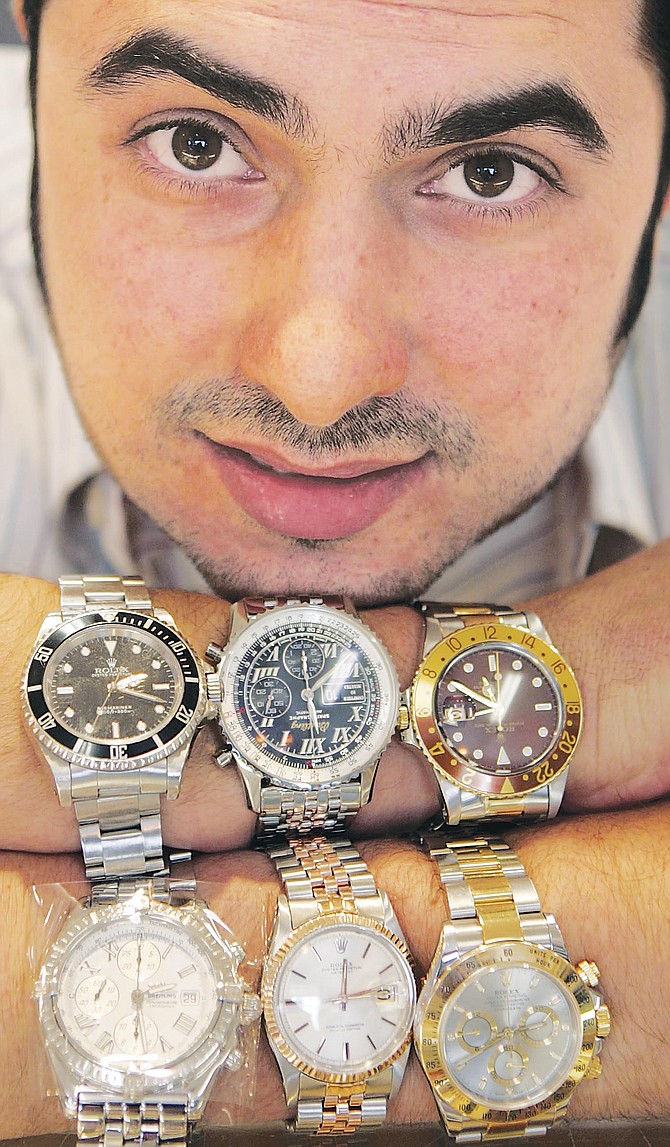 OREN CHARISKY, 28, owner, La Jolla Jewelry, West Hollywood
Business: Jewelry store and pawnshop
Employees: 2 – his parents
Financials: 2009 revenue of $800,000; small profit
Fact: He was originally denied a business license in West Hollywood because the city had a cap on pawnshops. He got his license when another closed.
Oren Charisky began working at a family friend's pawnshop in the San Fernando Valley when he was 19. The part-time job turned into a career – and his own business.
After working at the shop and learning about the business, he started buying musical instruments that had been pawned there and selling them on eBay. Soon he discovered he could make more money reselling pawned items than he could working as an employee.
But he stayed at the shop, and during the next two years he expanded his sideline business from instruments to high-end watches. At age 21, he decided to open a shop of his own.
In 2004, he took out a second mortgage on a house he owned with friends to rent a building on Santa Monica Boulevard.
Since Charisky knew little about how to appraise watches when he opened his shop, he visited competitors to see how they priced their wares.
"Every single day in this industry you definitely become more experienced," he said.
Once he got going, he needed some employees. So he hired his parents. His mom had been running a day care center at their home, so she stopped doing that. His father had worked as the manager of a pawnshop.
It's not always easy employing your parents.
"It can get unpleasant sometimes," he acknowledged. "I always try to keep that respect factor. The bottom line is that they are my parents and they did raise me. I wouldn't be where I am today without them."
One area of tension is innovation. After all, his father was used to the traditions of the pawnshop business. For example, Charisky decided to close the shop on weekends. His parents thought it would be foolish to miss out on those sales opportunities, but he believed the Internet business would more than compensate.
"We do clash a lot of times because I'm coming in with these new ideas that they're not used to," he said.
La Jolla Jewelry's primary income is from its eBay site, where Charisky sells pawned items, such as Tiffany bracelets, crystal water glasses and anything else that goes up for sale at his shop. Watches have become his specialty. He sends them out to restoration and authentication companies before selling.
The recession has hurt sales, but Charisky is getting through the tough times by lowering prices – both on the selling and buying side.
"I always wanted to be an entrepreneur and open my own business," he said. "I'm hoping that I'll just keep on growing until I get to a place where I can work less than I am now and still make the money to live the life that I want."
For reprint and licensing requests for this article, CLICK HERE.