Standing Still Not An Option
SPECIAL REPORT: REAL ESTATE QUARTERLY
Monday, April 19, 2010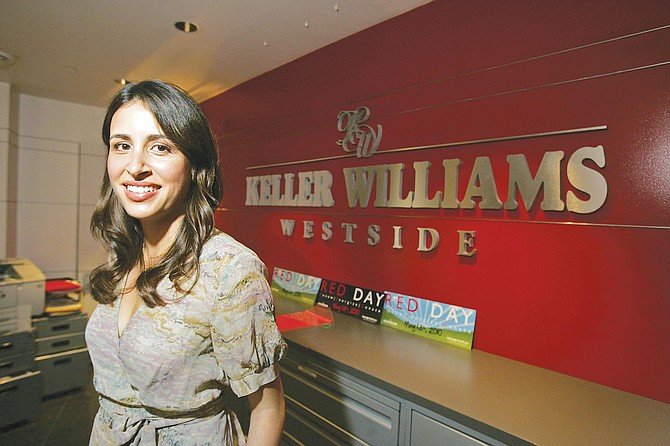 You don't need to look much further than two local brokers who've recently made big moves to get a sense of the changes afoot in the commercial real estate brokerage business.
Myron Sokolsky left his desirable job as vice president at Grubb & Ellis Co. in January for a fresh start at boutique Conroy Commercial. Earlier this month, Melika Jahangiri joined Keller Williams Commercial after tumult at the local Sperry Van Ness operation forced her hand.
On paper, Sokolsky, 69, and Jahangiri, 28, might appear worlds apart. But they have something in common: Both sought out greener pastures during a time in which the commercial real estate brokerage business is, to put it nicely, in flux.
"It's bittersweet because I loved Sperry; it was the first company I worked for and I grew there," said Jahangiri, a multifamily specialist who is now managing director of Keller Williams Commercial's West L.A. office. "But it was a slow and painful demise. It was really unfortunate."
The recession has made the last two years the hardest in memory for many brokers across Los Angeles County. Companies – large and small, public and private – have been forced to cut costs. That's come in the form of layoffs, reductions in services and the cutting of commissions.
Of course, with less money coming in the front door, costs needed to be slashed. During the real estate boom, brokerages loaded up on everything, from talent to offices to bonuses. Now, a lack of easy credit has slowed sales to a crawl, while lease signings are less lucrative as financially stressed companies sign smaller, shorter-term deals.
Brokers have been forced to adapt – or move on. There has been a shift by brokers to the representation of tenants, who have an advantage over landlords in the soft market. There has been a slow but steady migration from larger companies to smaller boutiques, where brokers can either specialize or, conversely, spread their wings. The business has also turned nastier with brokers fighting among themselves for every last dollar.
Take Sokolsky, who worked for Grubb & Ellis for nine years, but was the only retail expert in the firm's West L.A. office. He grew tired of the company and was wooed by Conroy Commercial, which only has five brokers and focuses on retail, allowing him the chance to diversify within his niche. At Grubb & Ellis, he never had the chance to work with landlords; his business was confined to tenants. That's not so at his new job.
For reprint and licensing requests for this article, CLICK HERE.
Prev Next