Paul Eakins
Managing Editor

Phone: 323-549-5225 Extension: 226
Recent Stories
INSURANCE: Investors go for Molina Healthcare after removal of two top execs.
Termination of two top executives at Molina Healthcare nurses the company's stock.
The board of Molina Healthcare Inc. has removed the sons of the company's founder from its top executive positions following disappointing financial results.
Celebrating its centennial this year, Cushman & Wakefield Inc.'s big splash in Los Angeles came 50 years ago, when John C. Cushman III was tapped to lead the largest leasing challenge the city had ever seen – filling Arco Plaza, now called City National Plaza, a 52-story, 2.6-million-square-foot twin structure downtown.
Mediterranean Shipping Co. said this week it had finalized a deal to purchase Hanjin Shipping Co.'s majority stake in the Port of Long Beach's largest cargo container terminal.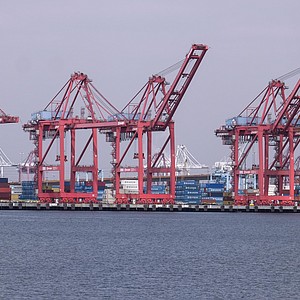 SHIPPING: Trump trade policy stokes concern among port executives.
Long Beach port's CEO says scrapping of Trans-Pacific Partnership could sink export hopes.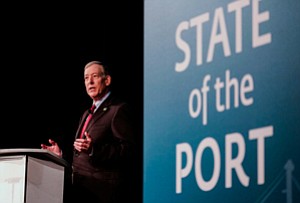 President Donald Trump's decision to abandon the Trans-Pacific Partnership could affect the Port of Long Beach's ability to reduce its trade imbalance, Interim Chief Executive Duane Kenagy said Wednesday.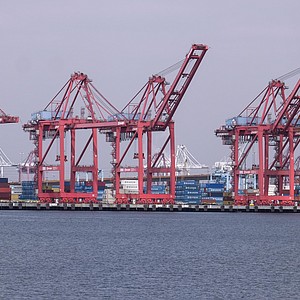 City applies with federal government to open streets for autonomous vehicle testing.
Beverly Hills hopes to get on board with federal testing of autonomous vehicles
Creditors are making waves over the sale of Hanjin's stake in the Port of Long Beach's Pier T.
Apollo Medical Holdings Inc. of Glendale announced Thursday that it is joining with Alhambra-based Network Medical Management Inc. in a stock-for-stock merger.
The Port of Long Beach Harbor Commission signed off Wednesday on the sale of the port's largest terminal operator by bankrupt Hanjin Shipping Co. to a subsidiary of Mediterranean Shipping Co.