Jonathan Diamond
Editor
Jonathan Diamond is editor of the Los Angeles Business Journal. His three-decade career has been spent primarily in business journalism, with forays into book publishing and real estate development. He can be contacted at jdiamond@labusinessjournal.com or at 323-549-5225. Story pitches should be directed to beat reporters.
@jdiamondla

Phone: 323-549-5225 Extension: 208
Recent Stories
The Los Angeles Business Council sent a letter to Environmental Protection Agency Administrator Scott Pruitt on April 28, urging him not to end the Energy Star program.
David Geffen, owner of one of the largest yachts in the world, played host to an elite lineup last month, according to the U.K.'s Daily Mail.
Lowell Milken's family foundation has donated $1.5 million to the UCLA Herb Alpert School of Music.
We're heading into graduation season, and that means it's time to start doling out the honors.
Growing Interest
Restaurateurs, art galleries, and developers are among the growing number of Angelenos seeing urban farms bear fruit.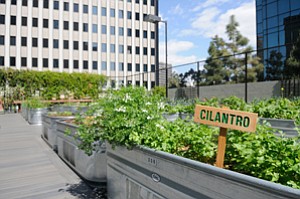 Must be the giving season: Ken and Julie Taffet Moelis have donated $10 million to the University of Pennsylvania to establish a deferred-enrollment program for Penn's liberal arts undergraduates seeking early admission to the Wharton School's MBA program.
Bob Iger – finally! – joined Twitter in January.
The high-stakes chess match for control of tronc Inc., Chicago parent of the Los Angeles Times, reached a fever pitch this week as biotech billionaire Patrick Soon-Shiong upped his stake with a series of stock acquisitions that appeared to be part of a move for control of the company.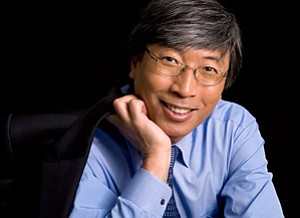 Lots of news from the academy last week.
John Emerson is back from Germany, easing his way back into employment.