Jonathan Diamond
Editor, Digital and Signature Publications
Jonathan Diamond is editor of digital and signature publications at the Los Angeles Business Journal. His three-decade career has been spent primarily in business journalism, with forays into book publishing and real estate development. He can be contacted at jdiamond@labusinessjournal.com or at 323-549-5225. Story pitches should be directed to beat reporters.
@jdiamondla

Phone: 323-549-5225 Extension: 213
Recent Stories
Billionaire philanthropist David Geffen has pledged $150 million to the Los Angeles County Museum of Art campaign to build a new building for its permanent collection.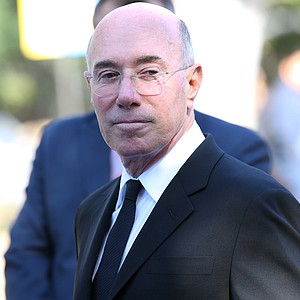 Two things seem to draw the bold-face names: awards ceremonies and political fundraisers.
Jeffrey Katzenberg received an honorary Palme d'Or at the Cannes Film Festival, telling the assembled that it was akin to receiving the honorary Oscar he was awarded in 2012.
The last couple of weeks have been full of transitions.
Ribbons were cut earlier this month for the James B. Freedman Pitch Deck at the UCLA Anderson School of Management Venture Accelerator.
Max Nikias led a group of trustees and university officials to D.C. last month, part of an annual USC trip to brief congressional and administration officials on issues important to both the educational community and the university.
The Los Angeles Business Council sent a letter to Environmental Protection Agency Administrator Scott Pruitt on April 28, urging him not to end the Energy Star program.
David Geffen, owner of one of the largest yachts in the world, played host to an elite lineup last month, according to the U.K.'s Daily Mail.
Lowell Milken's family foundation has donated $1.5 million to the UCLA Herb Alpert School of Music.
We're heading into graduation season, and that means it's time to start doling out the honors.