Jerry Sullivan
Editor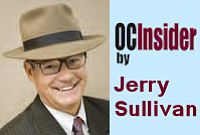 Jerry Sullivan is the Editor of the Los Angeles Business Journal, the leading source of news, feature stories, analysis and commentary for the community of business in Los Angeles.
He previously served in the same capacity for the Orange County Business Journal, a sister publication based in Irvine, California.
Sullivan founded the Los Angeles Garment & Citizen, which served neighborhoods throughout Downtown Los Angeles and surrounding districts from 2001 to 2010.
He also has edited California Apparel News, Pacific Textile News and World Trade Magazine.
Prior experience as a reporter includes working the crime, sports and business beats for weekly and daily newspapers.
Sullivan is a native of Chicago, and a graduate of Marquette University in Milwaukee, WI.
He can be reached at jsullivan@labusinessjournal.com
Recent Stories
Early word off the avenues of Century City says that no one should expect a "trash-the-accuser" strategy for Harvey Weinstein's defense as long as Glaser Weill's Patty Glaser is on the case.
Give the Los Angeles County Economic Development Corp. credit for coming up with apt matches as it seeks to eliminate a glaring mismatch in the local economy.
Last week's grand opening for the Kimpton Everly Hotel Hollywood was nearly too cool, with a fantastic mound of shellfish on ice highlighting the food choices, a pool scene worthy of a cheeky indie film, and elegant performance art playing next to a "speakeasy."
Hand it to Beverly Hills all day long as a high-end draw – but give Texas credit for loyalty to longshots, at least based on reports from Gregg Davis, who let on that the Polo Lounge at the Beverly Hills Hotel was crawling with visitors from the Lone Star State before their Longhorns took on USC at the Coliseum.
China Xiamen Airlines is expected to announce once-a-week nonstop flights between Los Angeles International Airport and the northern Chinese port city of Qingdao in December.
By Staff Report
September 19, 2017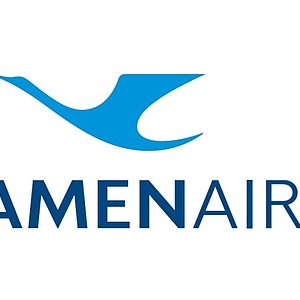 What do Vanna White and the horrors of drug abuse have in common?
The Los Angeles Dodgers would have to stumble to historic lows to blow a playoff spot this year – and while it's felt that way recently, the 21-game cushion the club built earlier in the season should hold up.
A couple of members of our recently published LA 500 book of local influentials and a New Yorker with an eye for L.A. deals stood out among a coterie that stands to do awfully well on Gilead's proposed $11.9 billion acquisition of Santa Monica-based Kite Pharma.
Patty Glaser can lend insights on just about any subject of conversation, and she's certainly no stranger to big names – the star litigator of Glaser Weil represented Bill Gross against Pimco, for cryin' out loud, and that's just one recent highlight from her much decorated resume.
Miguel Santana is focused on a huge public asset now that he's boss of the Los Angeles County Fair Association, as our Neil Nisperos reports on page 1.