Ciaran McEvoy
Recent Stories
Jade Enterprises has purchased a 20-story, 207,000-square-foot office tower at 6420 Wilshire Blvd. on the Miracle Mile for $96 million, or nearly $464 a square foot, from Boston-based TA Realty. according to CoStar Group Inc.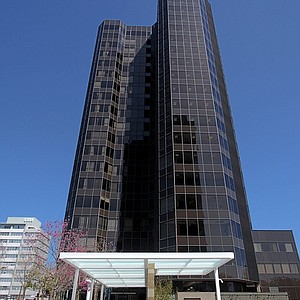 Jamison Services has added to its already considerable holdings in Koreatown, purchasing several parcels of land for a multifamily redevelopment site for $14 million.
Korean-language signs and a vibrant nightlife have long been prominent features of Koreatown.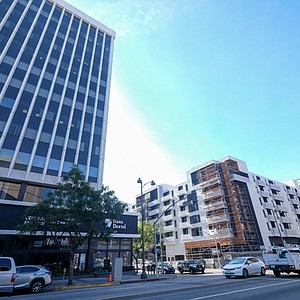 Office tower returns to market after sale deal dies with appraised value drop
Union Bank Plaza, the 40-story downtown office and retail space at 445 S. Figueroa St., remains on the market and its owner is facing difficulties offloading it.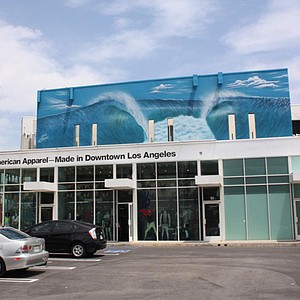 The 5.5-acre former Metropolitan Water District campus that has long sat dormant at 1111 Sunset Blvd. may be developed into a mixed-use development with 778 apartments.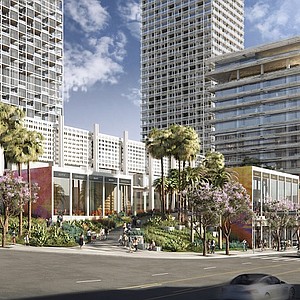 Golden West Properties and Starpoint Properties paid $30.3 million for the three-story, 30,000-square-foot Adidas and Burn Fitness building at 1231-1233 Third Street Promenade in Santa Monica.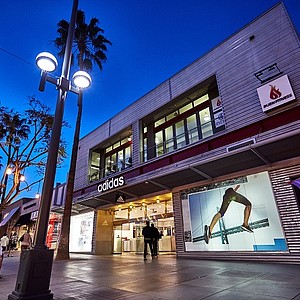 Former CBRE Group Inc. executive Eric Hasserjian has joined NAI Capital Management as its president and chief executive, based out of the company's Westside office on Olympic Boulevard.
Construction is underway on The Mariposa, a mixed-use Koreatown development located at 269 S. Mariposa Ave., a seven-story building containing 121 apartments and more than 4,600 square feet of retail space.
Big 5 Sporting Goods Corp. blamed unseasonably warm weather in December for disappointing same-store sales that tumbled 9.4 percent in the fourth quarter and 1.2 percent for the year.