Adam Popescu
Adam covers the technology beat for the Los Angeles Business Journal. Born and raised in Los Angeles, he graduated from Beverly Hills High School, went on to Pitzer College where he received a bachelor of arts in creative writing, and then obtained a master of arts degree in journalism from the S.I. Newhouse School of Public Communications at Syracuse University.

Adam has written on technology, social media, green business, eco-travel, politics, arts culture, and sports for publication that include LA Weekly, Marketplace Radio and Los Angeles Times Community Newspapers.

He can be reached at 323-549-5225, ext. 263, by email: apopescu@labusinessjournal.com and via twitter at twitter.com/adampopescu.
Recent Stories
The San Fernando Valley showed some incremental improvement in the quarter as tenants taking advantage of the still weak market signed leases that locked in low rents.
Santa Monica web firm Savings.com won't discount value of new ownership by Cox Media.
Valpak distributor Cox hopes to click with more deal hunters thanks to its acquisition of Savings.com.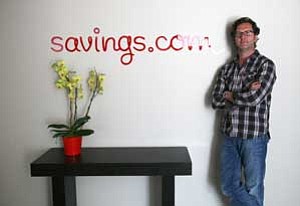 Website founder hopes his Meals With Mentors finds seat at table.
Website Meals With Mentors looks to provide young people with food for thought.
Digital postal service company Zumbox has closed a $10.6 million funding round, bringing its total raised to date to $28 million.
Wireless network manufacturer Xirrus Inc. said that it has raised $18.4 million in venture capital funding.
INTERNET: Plan A Drink sees Westernizing India as ripe for wooing.
News & Analysis: When mobile group-dating service Plan A Drink launched four months ago, the company was focused on the U.S. market.
INTERNET: Project with Equus to ease delivery of movies to customers.
News & Analysis: Customers of Netflix Inc. are downloading more and more movies.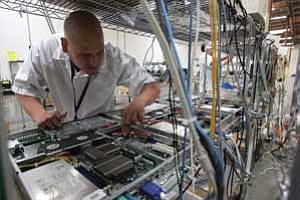 Startup LP Mobile hopes new parent can spark sales.
LP Mobile hopes its new parent will get sales moving for the startup's support service for apps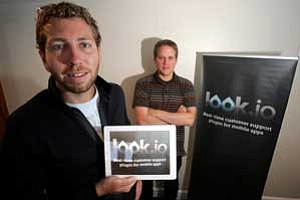 FastPay adapts apparel industry model for web company clients.
Borrowers' invoices are the main factor in FastPay's loans to web companies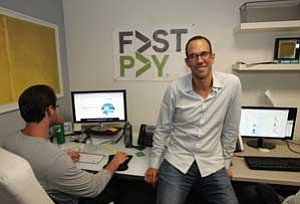 SnapLNX product aims to get hold on ties, sleeves, money.
SnapLNX hopes its tie clip/money clip/cuff link accessory takes hold with consumers