Photo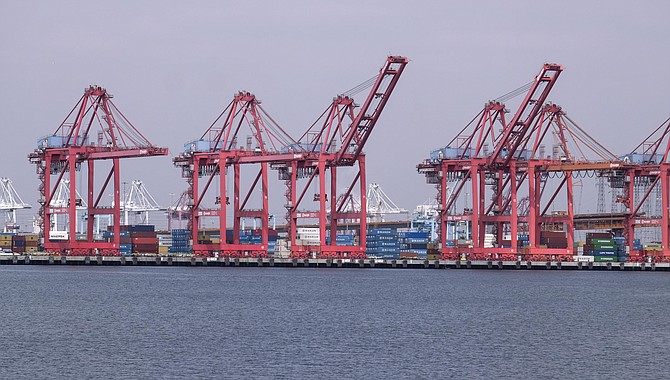 The Port of Long Beach. Photo by Ringo H.W. Chiu
Stories this photo appears in:
The Port of Long Beach now requires drone operators to obtain a permit before taking off or landing in the Harbor District.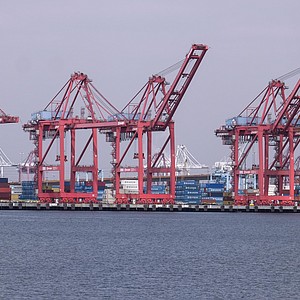 West Coast longshore workers at 29 ports along California, Oregon and Washington officially ratified a three-year contract extension with the Pacific Maritime Association on Friday.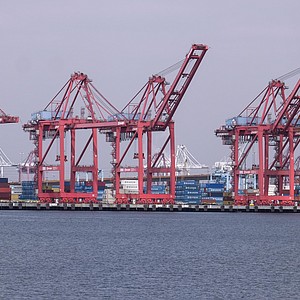 Cargo volumes rose in April at the country's two busiest ports, Los Angeles and Long Beach, with L.A.'s hitting a record for the month.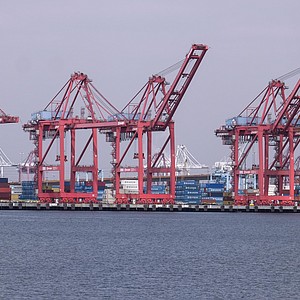 Mediterranean Shipping Co. said this week it had finalized a deal to purchase Hanjin Shipping Co.'s majority stake in the Port of Long Beach's largest cargo container terminal.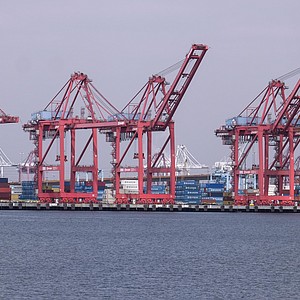 President Donald Trump's decision to abandon the Trans-Pacific Partnership could affect the Port of Long Beach's ability to reduce its trade imbalance, Interim Chief Executive Duane Kenagy said Wednesday.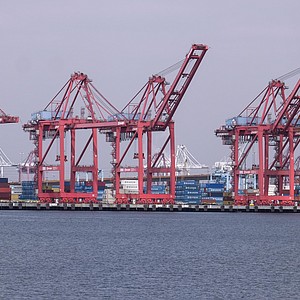 For 2016, it was a tale of two ports when it comes to container cargo traffic. Last year, the Port of Los Angeles logged record container levels, with nearly 8.9 million container units passing through the port, up 8.5 percent over 2015 and eclipsing the 2006 record of nearly 8.5 million container units.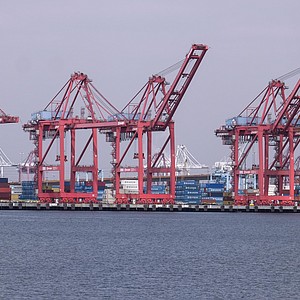 The Port of Long Beach Harbor Commission signed off Wednesday on the sale of the port's largest terminal operator by bankrupt Hanjin Shipping Co. to a subsidiary of Mediterranean Shipping Co.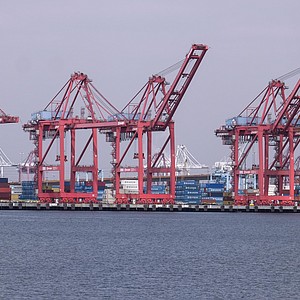 The effects of the Hanjin shipping line bankruptcy continue to roil the county's ports as cargo container traffic rose 24 percent last month to record levels at the Port of Los Angeles, but fell 14 percent at the Port of Long Beach, both ports reported Wednesday.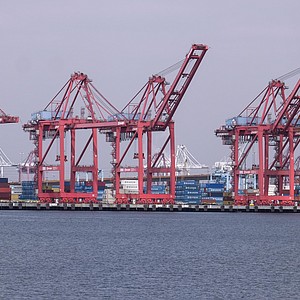 The Port of Long Beach is bringing in an unused container ship to help clear a backlog of empty cargo containers left behind by Hanjin Shipping Co.'s bankruptcy.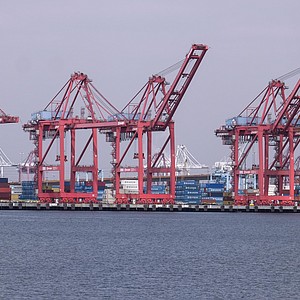 From empty containers piling up to a drastic drop in cargo numbers, the impact of Hanjin Shipping Co.'s bankruptcy filing this summer has continued to frustrate local businesses.