Photo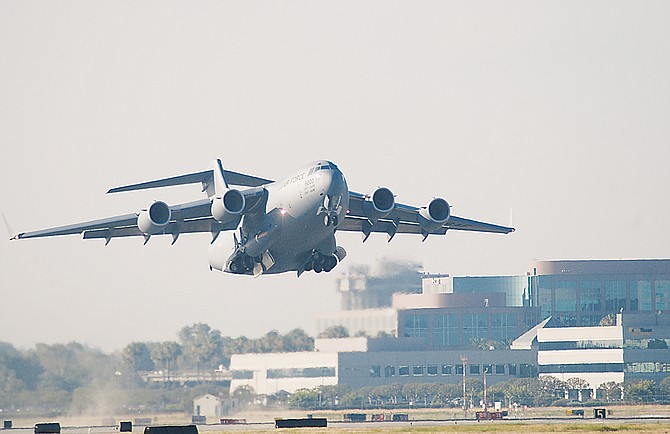 Boeing C-17 aircraft.
Stories this photo appears in:
Aerospace employment in Los Angeles County dropped by 3,000 jobs, or about 6 percent, to 51,000 between 2014 and 2016, according to a report released Monday from the Los Angeles County Economic Development Corp.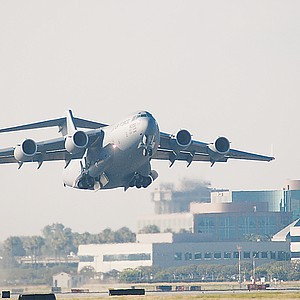 MANUFACTURING: Possible orders for 16 planes could keep jet in production into 2013.
Reports that the Indian air force will order six Boeing C-17 Globemaster III aircraft in addition to 10 it already requested could extend the Long Beach-based production of the large transport airplane by at least a year.