Tronc Inc., parent company of the Los Angeles Times and Chicago Tribune, released its first quarter earnings report Thursday, which detailed revenue losses in several categories compared to 2016.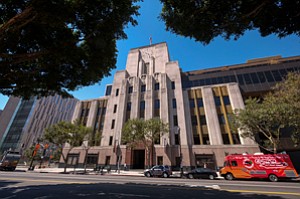 The Writers Guilds of America West and East, and the Alliance of Motion Picture and Television Producers have reached a tentative agreement on terms for a new three-year collective bargaining agreement, averting a possible repeat of the 2007-2008 strike that lasted 100 days and cost the local economy more than $2 billion.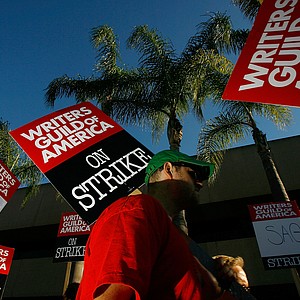 Santa Monica's Hulu and NBC Universal have reached a new distribution agreement that will bring NBC and Telemundo-owned stations, as well as NBCUniversal, to Hulu's new livestreaming service, the companies announced today.
NONPROFIT: Center hopes new 'Body Worlds' exhibit can live up to run in 2004.
California Science Center seeks lively attendance with the return of "Body Worlds" cadavers.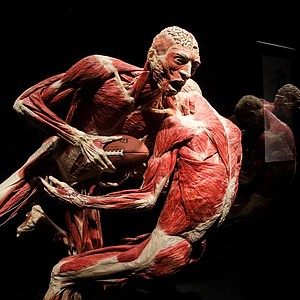 FILM: Shorter content in play as studios look to hook customers outside theaters.
Trailer producers hope to make the cut with shorter teasers aimed at online viewers.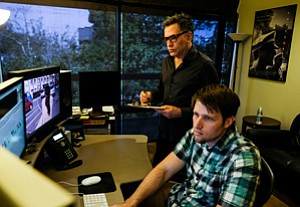 HOSPITALITY: Arrival of Wilshire Grand Center could overshadow rivals' business.
Wilshire Grand Center has no reservations about checking in to L.A.'s thriving hotel scene.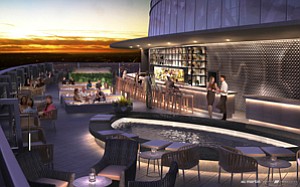 Westwood's oldest hotel is slated for a makeover. The 55-room Claremont Hotel on Tiverton Avenue, built in 1940, has sold for $12.25 million to Shamina Investments, which intends to give the building its first major renovation, the new owner said Wednesday.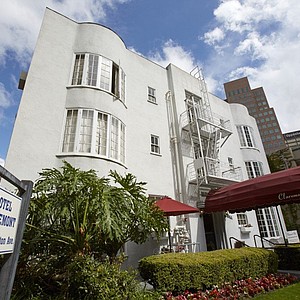 A South Pasadena commercial real estate investment firm plans to reopen a 300-acre property in the Angeles National Forest that features a zipline course next month.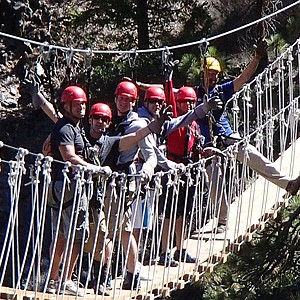 Creative Artists Agency has partnered with China's CMC Capital Partners, a leading investment fund in the media and entertainment, internet and mobile, and lifestyle sectors.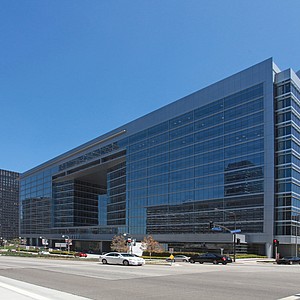 A final $60.5 million judgement was issued against RadPad Inc. after the upstart was found liable for unlawfully scraping apartment listings and spamming users of rival Craigslist Inc.
There are some boldface names behind the opening of the Nobu Ryokan hotel on Carbon Beach in Malibu later this month.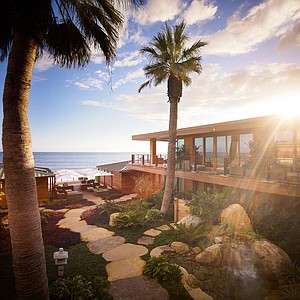 FINANCE: Vision, Struans see e-sports, virtual reality as means to score big returns.
Two new investment firms look to bank on the future by backing millennial-focused content creators.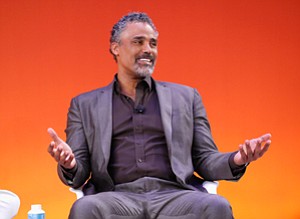 PBS SoCal's KOCE-TV public broadcasting station is among 175 nationwide winners of the Federal Communications Commission's first-ever Broadcast Incentive Auction.
On-location filming in Greater Los Angeles decreased by 2.1 percent in the first quarter of 2017, according to statistics released today by FilmL.A. Inc. Among all filming categories, on-location feature film production suffered the steepest quarterly decline, slipping 36 percent and dropping to levels not seen since 2012. The decline occurred despite increase in tax credit use, the film office said.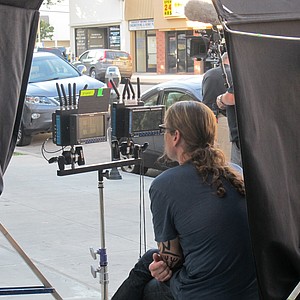 Netflix Chief Content Officer Ted Sarandos said the company intends to bring as much Netflix production as possible to California.