Brentwood-based Breitbart News Network has witnessed a more than 90 percent drop in advertising sales revenue in the last three months, fueled by its alt-right agenda and support for President Donald Trump, according to DigiDay.
Dan Tana's looks to serve up the restaurant's air of exclusivity with branding and licensing deals.
BASKETBALL: New league teams with former pros to fill lineups, coaching ranks.
Rapper-turned-actor Ice Cube (O'Shea Jackson) and entertainment executive Jeff Kwatinetz will debut their three-on-three basketball league this month.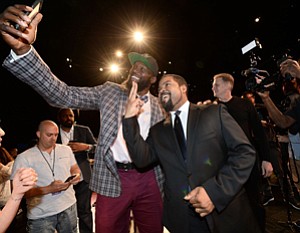 ECONOMY: Icons talk industries, culture.
Patrick Soon-Shiong, Peter Lowy, Tyra Banks, Eli Broad, and Michael Milken spoke at the Business Journal's inaugural Icons event.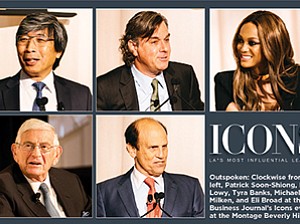 Cava Group Inc., a young Mediterranean food company, is in the midst of an aggressive expansion in Los Angeles after raising a $30 million C series round in March.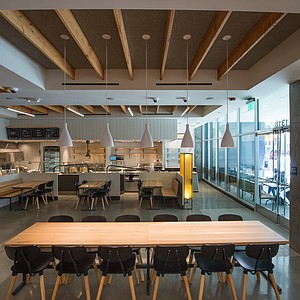 TV: Deals for 'Jeopardy,' 'Wheel of Fortune' to keep programs on through 2020.
Newly renewed "Jeopardy" and "Wheel of Fortune" still deliver big audiences for their producer.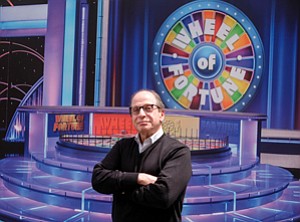 Many Angelenos see Lincoln Boulevard in Venice as a road to the airport – one lined with a hodgepodge of small businesses ranging from auto repair shops to liquor stores.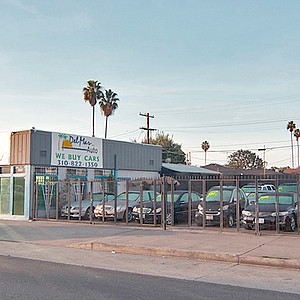 Visitors spent record amount last year, but local officials wary of Trump's impact on travel.
TOURISM: L.A. County welcomed record numbers in 2016, but officials are bracing for travel-ban fallout.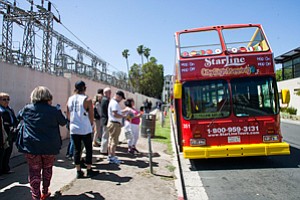 Harridge Development Group is swooping into Inglewood with a plan to build 228 townhomes on an 18-acre site just a mile from the Los Angeles Rams' planned $2.6 billion stadium.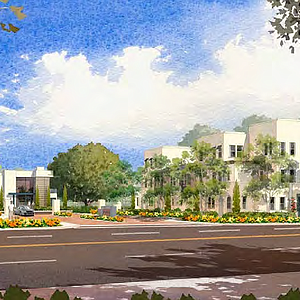 Shawn "Jay Z" Carter and Live Nation have announced an exclusive 10-year touring partnership, continuing the rapper's longstanding partnership with the world's biggest live-entertainment company.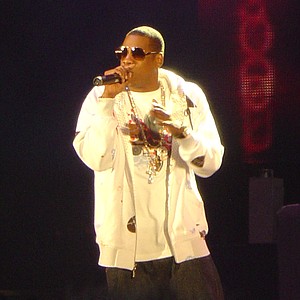 Following months of speculation about who might replace Michael Lynton as Sony Pictures Entertainment's chief executive, veteran media executive Tony Vinciquerra will assume the post, Sony announced Thursday.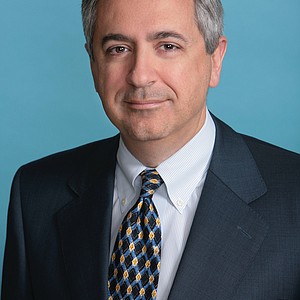 Chicago-based Ebony magazine is moving its primary operations to Los Angeles, according to reports.
Hong Kong's Camsing International Holding Ltd. proposed Friday to acquire Stan Lee's Pow! Entertainment Inc. for $11.5 million.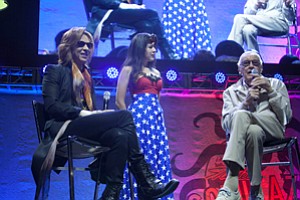 VIDEO: Hollywood-style production big selling point for Path Content Group.
Path Content Group frames its recorded interviews as Hollywood-level productions.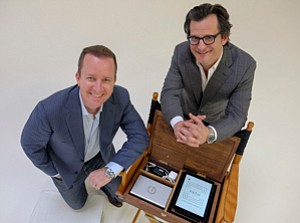 Tronc Inc., parent company of the Los Angeles Times and Chicago Tribune, released its first quarter earnings report Thursday, which detailed revenue losses in several categories compared to 2016.