LA TRAVEL LEISURE
Recent and archived news stories on: Airports, Cruises, Entertainment, Hotels, Gaming, Restaurants, Sports, Sightseeing, Theme Parks...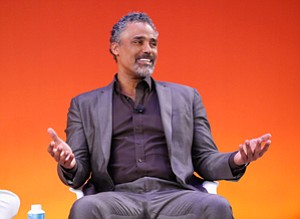 FINANCE: Vision, Struans see e-sports, virtual reality as means to score big returns.
Two new investment firms look to bank on the future by backing millennial-focused content creators.
Westwood's oldest hotel is slated for a makeover. The 55-room Claremont Hotel on Tiverton Avenue, built in 1940, has sold for $12.25 million to Shamina Investments, which intends to give the building its first major renovation, the new owner said Wednesday.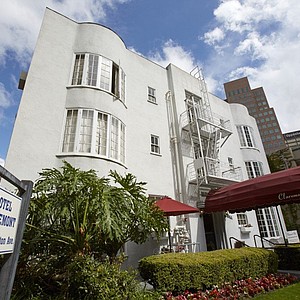 A South Pasadena commercial real estate investment firm plans to reopen a 300-acre property in the Angeles National Forest that features a zipline course next month.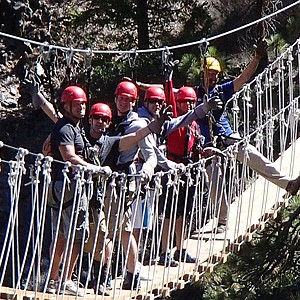 Creative Artists Agency has partnered with China's CMC Capital Partners, a leading investment fund in the media and entertainment, internet and mobile, and lifestyle sectors.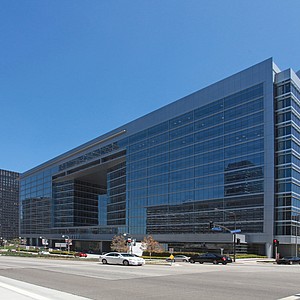 A final $60.5 million judgement was issued against RadPad Inc. after the upstart was found liable for unlawfully scraping apartment listings and spamming users of rival Craigslist Inc.
There are some boldface names behind the opening of the Nobu Ryokan hotel on Carbon Beach in Malibu later this month.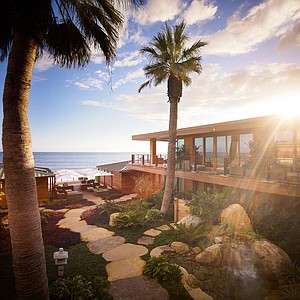 PBS SoCal's KOCE-TV public broadcasting station is among 175 nationwide winners of the Federal Communications Commission's first-ever Broadcast Incentive Auction.
On-location filming in Greater Los Angeles decreased by 2.1 percent in the first quarter of 2017, according to statistics released today by FilmL.A. Inc. Among all filming categories, on-location feature film production suffered the steepest quarterly decline, slipping 36 percent and dropping to levels not seen since 2012. The decline occurred despite increase in tax credit use, the film office said.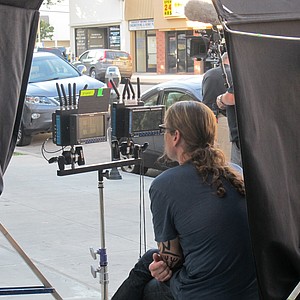 Netflix Chief Content Officer Ted Sarandos said the company intends to bring as much Netflix production as possible to California.
Tronc Inc.'s second-largest shareholder slung another missive at the Chicago media company on Friday in a fast-escalating war of words over the future of its flagship newspaper, the Los Angeles Times.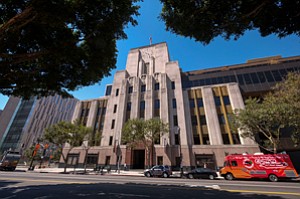 Holiday's later date could spur shoppers to put even more in baskets, according to retail group
Industry group expects Easter's later date to egg on shoppers to increase their holiday spending.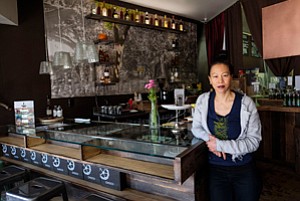 Chicago media company tronc Inc. said in a public filing on Thursday that it would be open to considering a proposal from its second-largest shareholder, Patrick Soon-Shiong, to buy out the company in order to own its trophy publication, the Los Angeles Times.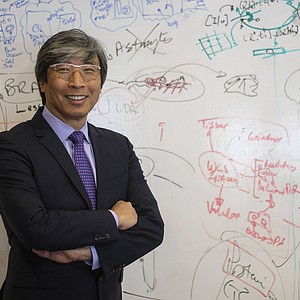 MGM Holdings Inc. announced Wednesday it is taking over premium channel Epix in a $1.03 billion acquisition of the 80.9 percent stake in the company it doesn't already own.
For L.A. travelers seeking Old World charm, two European airlines are starting their first flights out of the Los Angeles International Airport.
Music streaming service Spotify and Universal Music Group announced a multiyear global license agreement Tuesday that will allow Universal artists the option to release new albums to premium subscribers for two weeks before public distribution.
Prev Next