LA TRAVEL LEISURE
Recent and archived news stories on: Airports, Cruises, Entertainment, Hotels, Gaming, Restaurants, Sports, Sightseeing, Theme Parks...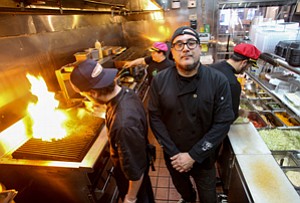 DINING: Chef shows may be feeding high cook turnover.
Dreams of celebrity chef status brings in cooks but the hard work drives them out as eateries struggle to hold on to good workers.
February 8, 2016 midnight $$
Share