TECHNOLOGY: Former Global Crossing chief aims to take on Netflix, Hulu.
Word broke last week that Los Angeles billionaire and former telecommunications mogul Gary Winnick was back in the game, taking a majority stake in startup streaming service Qello.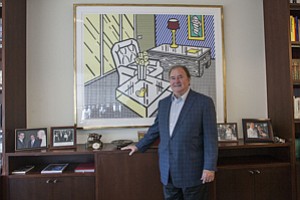 Global Crossing founder Winnick takes majority stake in streaming service Qello, Tele-therapy startup iExhale raises $1.86 million, and Snapchat Spectacles shop pops up in Venice.
L.A. billionaire and former telecommunications mogul Gary Winnick has a new tech venture.
Telemedicine startup iExhale announced that it closed a $1.86 million seed round led by New York's Dorilton Capital on Thursday.
Tinder running members only version of its app, Conversion Logic raises $9 million, and Soylent launches artificially intelligent spokeswomen
Snap Inc. shares fall as short sellers move on the stock, Hyperloop One unveils photos of test track in Nevada, and Two Bit Circus hires theme park executive.
Snap shares fall 12 percent, Disney Research tests robot interaction with children, and Björk to bring VR exhibition to L.A.
By Business Journal Staff
March 6, 2017
Virgin Galactic spins off satellite launch division, NBCUniversal invests $500 million in Snap, and Mediation app Developer Headspace appoints new CEO.
Virgin Galactic of Long Beach has spun off its small-satellite launch division into a new company called Virgin Orbit, according to a statement.
Scoring Talent
Gamers have become hot commodities as e-sports teams make a play for a bigger audience.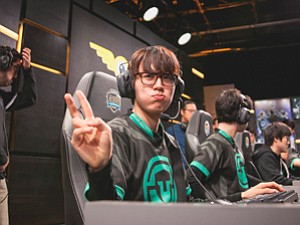 Snap shares soar 44 percent and Nimble raises $9 million.
Snap Inc. made an explosive initial public offering on Thursday as the price of its stock rose 44 percent to close at $24.48 a share following its debut at $17.
Snap prices shares at $17 for Thursday's IPO, Hyperloop One pitching Indian government on system, and Snap Inc. said to be working on drone.
Double M Partners raising $40 million fund, Google launches YouTubeTV streaming bundle, and H3h3pProductions piles up legal bills.
SpaceX plans to send tourists around the Moon, HomeHero shuts down after shift to employee model, and RealD acquires MasterImage's assets.