The University of Southern California ranked No. 2 on a list of top 10 universities for video game development programs, according to Sherman Oaks-based 80 Level, an online publication covering the gaming industry.
TheWaveVR raises $6 million for Los Angeles office; PatientPop adds to leadership team; Snapchat seeks boost in advertisement revenue with Shoppable AR.
Tala raises $65 million to move into Mexico and India; Hyperloop lands deal for first commercial Hyperloop system in UAE; j2 Global acquires ThreatTrack, Lifescript.
AppOnboard raises $15 million in Series A funding round; San Francisco to Bird: 'Cease and desist;' Elon Musk's Boring Co. raises $112.5 million.
AppOnboard, a Los Angeles based mobile technology platform that creates demos for apps, announced a $15 million Series A round led by Korea Investment Partners (KIP) with contributions from Mirae Asset Management, Mantaray, MTG and Runa Capital. The capital infusion brings their total funding to $20 million.
SpaceX to build Big Falcon Rocket; Bridg acquires Relevant Mobile; bill to identify bots passes Senate Committee.
Mayor Eric Garcetti announced April 16 during his state of the city address that Elon Musk's SpaceX will start building the largest rocket ever, Big Falcon Rocket (BFR), on Terminal Island in the Port of Los Angeles.
Too many robots for Elon Musk;SpaceX worth $25 billion; Fika Ventures pours $8 million into PullRequest
L.A. seed funding up from Q1 2017; Amazon drops price of Ring Doorbell; Former Sony CEO Andrew House joins KEYPR's advisory board.
Amazon.com Inc. didn't waste any time dropping the price of Ring Inc.'s video doorbell to $99.99 from the prior retail price of $149.99. The announcement came on April 12 at the same time Amazon and Ring officially closed the $1 billion acquisition.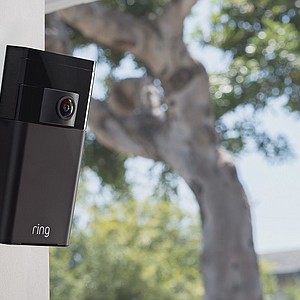 Hulu and Spotify announce bundle subscription; Facebook made $40 billion in ad revenue in 2017; Snap Inc. files FCC documents for next-generation sunglasses.
Poll shows Facebook least-trusted tech company; Hulu partners with NHL; Amazon bringing Whole Foods grocery delivery to Los Angeles.
Uber acquires Jump; SPIDR raises $2.5 million; Flyr adds $1 Million.
Netflix makes offer to buy L.A. billboard company; car-sharing app moves into Los Angeles; Postmates and DoorDash mulling merger.
PeerStreet raises $29.5 million in Series B; Aerospace Corp. gets $2.85 million grant from NASA; Waze causing accidents on Echo Park's Baxter Street.