LA TECHNOLOGY
Recent and archived news stories on: Alternative Energy, Automotive, Computing, Engineering, Internet, Nanotech, Software, Telecom, Wireless...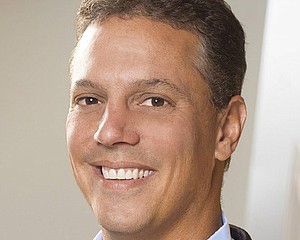 Cornerstone OnDemand, a personnel management software developer, announced on Wednesday that private equity firm Silver Lake Partners and Microsoft Corp.'s LinkedIn plan to invest $300 million in the company.
Ten franchise teams for 'League of Legends' North American e-sports league unveiled, SpaceX launch of secret Zuma mission on hold until after Thanksgiving and Maglev transportation company Arrivo welcomes regulations.
Hollywood producer plans to fund next blockbuster with cryptocurrency, SpaceX Zuma launch slips again as teams investigate hardware issue and SpaceX expects government support for development of BFR launch system.
Augmented reality company Daqri of downtown Los Angeles has begun shipping its $5,000 Smart Glasses.
SeekOps Inc., a Pasadena startup, manufactures a methane sensor that it attaches to a quad-copter drone and flies over oil and gas fields looking for leaks.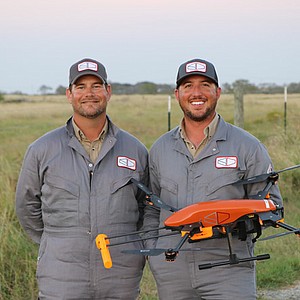 Ziff Davis agrees to buy Mashable for $50 million, Virgin Orbit wins its first Defense Department launch contract and mystery surrounds payload SpaceX is launching.
Fox exec to launch harassment reporting app, Arrivo proposes maglev system for the inner city, and Fullscreen shutting down subscription VOD service and will lay off 25 employees.
Study says SpaceX saves NASA money; ULA feels no schedule pressure to pick Blue Origin over Aerojet engine; Snapchat ad buyers say all hope is not yet lost.
Snapchat redesign scheduled for release on Dec. 4, Disney to price streaming service 'substantially below' Netflix, and Activision's 'Call of Duty' rakes in $500 million.
China's Tencent takes 12 percent stake in Snap as shares plunge, LinkedIn and Silver Lake take stake in Cornerstone OnDemand and SpaceX suffers Merlin engine test mishap.
Snap's quarterly earnings report disappoints, pop star and entrepreneur will.i.am's I.am+ raises $117 million and digital advertiser H Code Media partners with online health care portal Webconsultas.
By Business Journal Staff
November 7, 2017
Blizzard reveals details of upcoming Overwatch League season, consumers overwhelmed by growing number of TV shows and GrubHub finds success on Snapchat.
Snap acquired Metamarkets, Disney's "Star Wars" augmented reality headset goes on sale and inside Hulu's growing ad-sales research team.
Activision Blizzard's third-quarter results beat expectations, HP and Intel become sponsors for Activision Blizzard's Overwatch League and Snapchat adds tracking pixels.
Virgin Orbit launches Vox Space subsidiary, Snap Maps offered real-time coverage of Tuesday's terror attacks in Manhattan and Breitbart and other conservative outlets escalate anti-SpaceX campaign.
Prev Next