The Los Angeles-Orange County region leads the nation in business startups, according to a report released Wednesday from the Economic Innovation Group.
Something fishy might be going on in the sushi supply chain. The 26 L.A. restaurants that a recent UCLA study found had incorrectly identified almost half of their sushi could be the victims of fish fraud rather than the perpetrators, according to one of the report's authors.
Greenland Group will open doors to downtown development with boutique Indigo's March debut.
Greenland Group looks to open doors downtown with the opening of boutique hotel Indigo.
AVIATION: JetBlue's losing bid for international flights may mean Long Beach cuts.
JetBlue Airways fails to land clearance for international flights at Long Beach Airport.
SHIPPING: Trump trade policy stokes concern among port executives.
Long Beach port's CEO says scrapping of Trans-Pacific Partnership could sink export hopes.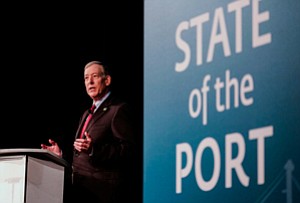 President Donald Trump's decision to abandon the Trans-Pacific Partnership could affect the Port of Long Beach's ability to reduce its trade imbalance, Interim Chief Executive Duane Kenagy said Wednesday.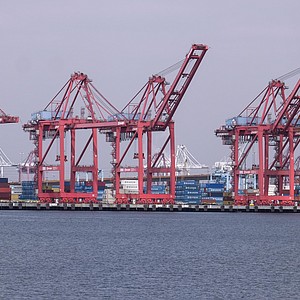 DINING: Developers add food halls to menu to draw in shoppers.
Developers serve up food halls as a means to feed foot traffic to retail properties.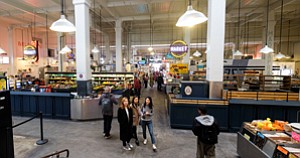 Genius Brands International enlists kids' TV veteran to help produce more revenue.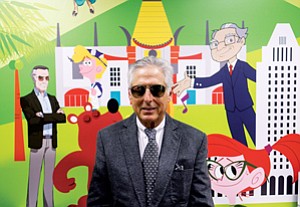 Getting Lift
LAX looks to get moving on transit improvements as the way is cleared for project bidding.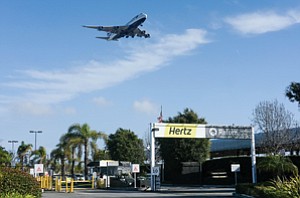 The co-founders of California Pizza Kitchen Inc. are at it again. After selling their restaurant empire to private equity firm Golden Gate Capital in 2011 for $470 million, Larry Flax and Rick Rosenfield are facing the heat of the kitchen again with the recent opening of an upscale seafood eatery in Brentwood and plans for a sit-down pizza restaurant.
For 2016, it was a tale of two ports when it comes to container cargo traffic. Last year, the Port of Los Angeles logged record container levels, with nearly 8.9 million container units passing through the port, up 8.5 percent over 2015 and eclipsing the 2006 record of nearly 8.5 million container units.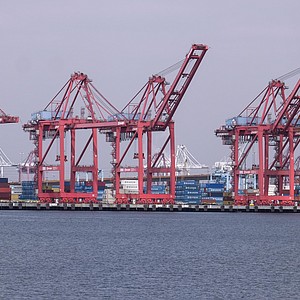 VCA Inc., the West Los Angeles-based chain of veterinary clinics received a buyout offer Monday from Mars Inc. valued at $9.1 billion, according to the companies.
Former food editors now hope to make cut with Silver Lake's Botanica.
Former food editors are using an online magazine to make headlines for their restaurant venture.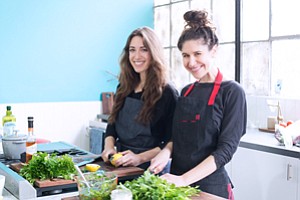 DINING: CPK co-founders dive into Bottlefish chain; another pizzeria planned.
The co-founders of California Pizza Kitchen Inc. are at it again.
ACQUISITION: Both sides trumpet deal as means to improve service to clients.
The ad industry is still seeing a number of mergers and acquisitions with many of the bigger players gobbling up smaller firms.