ENERGY: Federal bill contains provision that could extend key deadline
Eagle Crest Energy Co. Inc., the Santa Monica company seeking to build a $2.5 billion pumped-energy storage project at an abandoned mine near Joshua Tree National Park, received an apparent federal boost last month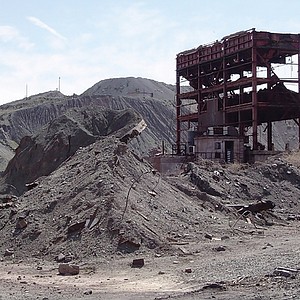 Edison International on Oct. 30 revealed that an internal investigation found that its Southern California Edison utility equipment was "associated with" one of the ignition points of the massive Thomas Fire last December and that as a result, the company expects "to incur material losses" in connection with the fire.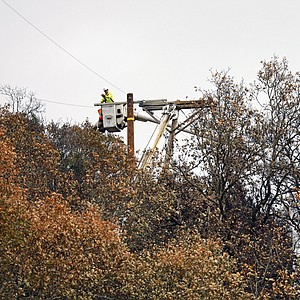 Commentary
The timing for downtown retail couldn't be better
By Jessica Lall
October 26, 2018
Commentary
Fact: An initiative that has qualified for the 2020 ballot will let California voters decide whether to repeal the terms of Proposition 13 as they apply to commercial properties
Seems Haim Saban has stumbled again – and it's notable that the billionaire tends to fall forward.
USC has reached a $215 million class-action settlement with hundreds of students who had filed a lawsuit alleging they had been sexually abused by a former campus gynecologist.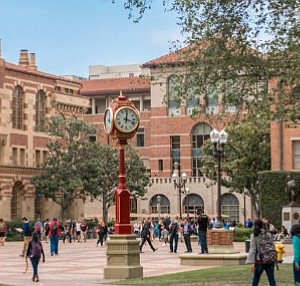 Commentary
Los Angeles faces a reality marked by economic extremes
By Mary Leslie and Gary Painter
October 19, 2018
Commentary
The bitter divide of domestic politics might be enough to blur the accumulating indicators of Los Angeles' steady rise as a global city.
Condolences to family, friends and associates of the late Paul Allen
California State University Los Angeles has been awarded a nearly $1 million grant from the National Science Foundation to increase data accessibility and promote civic engagement among students and underserved communities in the city of Los Angeles, the university announced Oct. 18.
Billing transparency required for Spark dating sites including Jdate and Christian Mingle
Spark Networks USA Inc., the parent company of niche dating sites Christian Mingle and Jdate, has agreed to pay a $500,000 fine and refund nearly $1 million to settle charges from the Santa Monica City Attorney's Office of automatically renewing credit card charges for subscriptions without customers' consent.
Four of the top 15 companies that the Pepperdine Graziadio Business School selected as the "most fundable" companies as part of an analysis of thousands of early-stage U.S. companies are based in the Los Angeles region.
California State University, Dominguez Hills has received a $4.5 million grant from the U.S. Department of Education to increase the number of low-income students in the Compton Unified School District in a program to help preparing them for college, the university announced Oct. 12.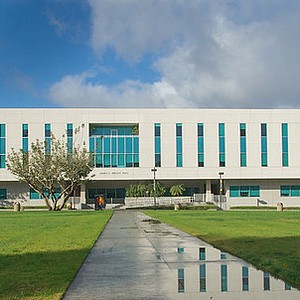 Commentary
Gov. Jerry Brown made history Sept. 30 by signing a bill into law that requires major California-based companies to have female directors on their boards.
By Dr. Bernice Ledbetter
October 12, 2018
Commentary
Imagery in ads for the LA84 Foundation Summit at the J.W. Marriott at L.A. LIVE on Oct. 18 hearkened back to the raised-fist, Black Power salutes by sprinters Tommie Smith and John Carlos during the medal ceremony at the 1968 Olympics in Mexico City.