LA SERVICES
Recent and archived news stories on: Accounting, Advertising, Consulting, Jobs, Food, Insurance, Law, Printing, Public Relations, Security...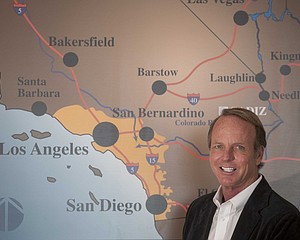 Downtown Los Angeles water developer Cadiz Inc. is back in the courthouse. A coalition of environmental and health safety groups filed a lawsuit in federal court late Tuesday seeking to overturn a federal government agency's recent decision that would allow Cadiz to build a pipeline for its planned Mojave Desert water project.
The owner of LA Boutique Gift Shop inside the JW Marriott Hotel in Santa Monica has pleaded no contest to minimum wage violations and agreed to pay employees $11,000 in back wages, the city of Santa Monica announced Monday.
MNX Global Logistics, a Long Beach-based global provider of specialized transportation and logistics services, acquired Melbourne, Australia-based Logical Freight Solutions, company officials announced Wednesday. Terms of the deal were not disclosed.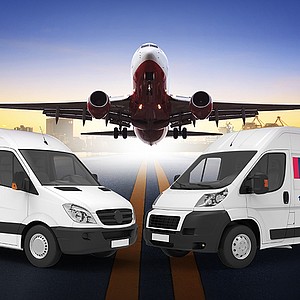 Sedgewick LLP, an 84-year-old global law firm based in San Francisco, will close its doors by the end of the year, laying off nearly 50 attorneys and staff in Los Angeles, a company official said.
Three Los Angeles business schools rated among the nation's best graduate MBA programs, with each moving up in rank this year, according to Bloomberg Businessweek's 2017 list of Best Business Schools.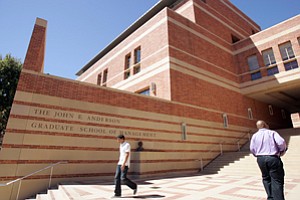 A 13-story office tower near Los Angeles International Airport will be converted into a 129-room Hyatt House and a 272-room Hyatt Place Hotel.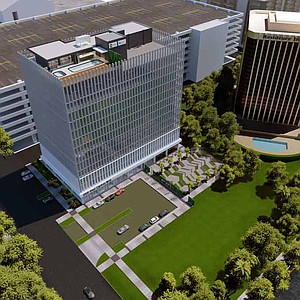 Opus Bank is settling for $17 million a class-action shareholder lawsuit brought by Los Angeles-based Glancy Prongay & Murray alleging the Irvine company misled investors about the quality of its loans.
Move could signal a jump to Major Leagues.
Shohei Otani, a star pitcher/outfielder in Japan, signed with Creative Artists Agency to represent him in his transition from the Japanese League to Major League Baseball.
The news last month that world-famous celebrity chef Thomas Keller would close the Beverly Hills location of his French restaurant Bouchon on Dec. 31 came as a surprise to some in the L.A. restaurant industry.
The owner of the Fatburger brand has completed the $10.5 million acquisition of Homestyle Dining, parent company of the Ponderosa and Bonanza Steakhouse brands.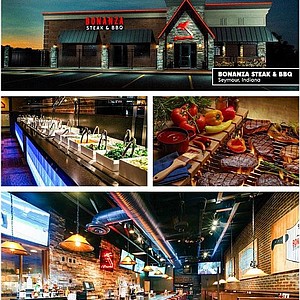 Anderson School Vaults into Top 10 globally.
The UCLA Anderson School of Management moved into the Top 10 MBA programs in the world, while USC's Marshall School of Business moved up 25 notches in the annual rankings compiled by the Economist magazine.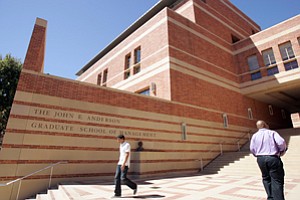 Pasadena-based Tetra Tech Inc. announced Wednesday that it was part of a group awarded a $950 million contract by the U.S. Army Corp of Engineers.
Soylent, the liquid meal-in-a-bottle, was banned for sale in Canada after the Canadian Food Inspection Agency declared it did not meet requirements for a "meal replacement" product, the drink's maker, Rosa Foods Inc. said.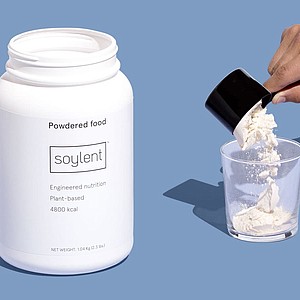 Fat Brands Inc. made its initial public offering on the Nasdaq yesterday after reaching its goal of raising $24 million on Friday.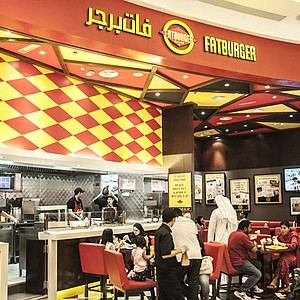 The number of hotel rooms available or under construction around the Los Angeles Convention Center doubled to more than 5,000 rooms over the past five years, according to a study released yesterday by Councilmember Jose Huizar, who represents downtown.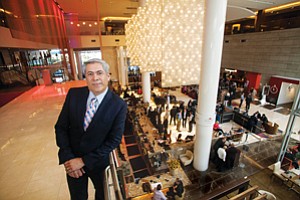 Prev Next