MEDIA: 24-hour channel to aim for underserved areas
Spectrum is launching a new 24-hour cable news channel.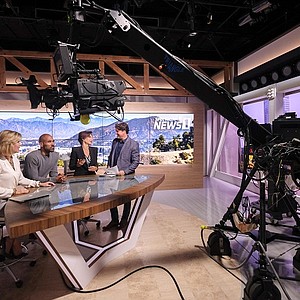 Space will reopen as Nimoy Theater
UCLA announced Oct. 25 that they acquired for $5.9 million the 78-year-old landmark Crest Theater in Westwood, which the university stated they will make into an off-campus performing arts space.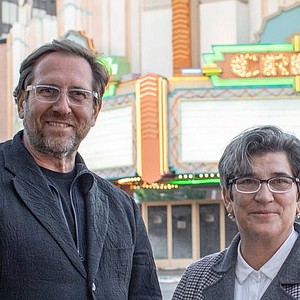 Pathmatics Inc., the Santa Monica-based digital advertising software developer, announced Oct. 25 a $3 million investment from British marketing agency Mintel Group Ltd.
Quibi, the short-form video platform financed by Jeffrey Katzenberg and headed by Meg Whitman, will lease 49,000 square feet in Hollywood for its station headquarters, according to an Oct. 24 press release.
100 Thieves, a two-year-old Culver City company with a number of teams in e-sports leagues, announced Oct. 23 it has raised $25 million to date, and that it will now be co-owned by rap star Drake and music producer Scooter Braun.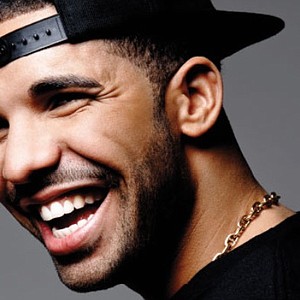 Cast & Crew has acquired Checks & Balances Payroll Inc., a payroll services firm to the live theater industry.
By Mark Madler
October 23, 2018
Delta Air Lines announced Oct. 19 that it will launch daily nonstop service between Ontario International Airport and Atlanta in April, marking the third carrier with transcontinental flights from the Inland Empire airport.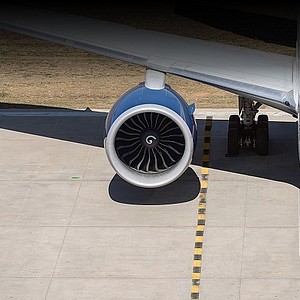 The Los Angeles Board of Airport Commissioners on Oct. 18 approved a $2 billion, 28-year contract to a consortium of 11 companies to design, build and operate a consolidated car rental facility near Los Angeles International Airport.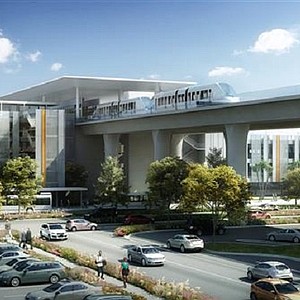 City councilmember comes aboard as facilities operator awaits hockey vote
Oakview taps City Council for talent.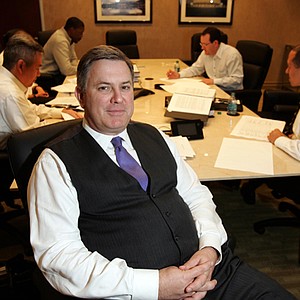 ENTERTAINMENT: Some claim labels short on royalties
Streaming revenues are big enough for artists, labels to fight over.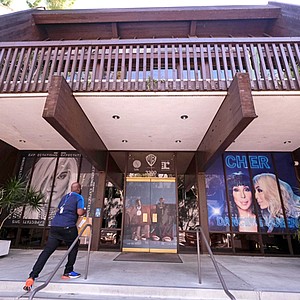 Tweaks to office trend include accommodations for some peace, quiet
Stand by for tweaks to the creative office concept.
Los Angeles digital radio platform Dash Radio Inc. has raised $4.9 million in equity securities, according to an Oct. 18 Securities and Exchange Commission filing.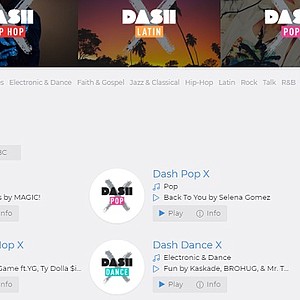 Tastemade, a Santa Monica-based digital video company raised $35 million in a Series E round, the company announced Oct. 17.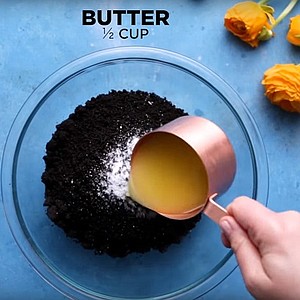 David Korins, the designer of Broadway hit "Hamilton" will be the USC Shoah Foundation's creative director on several of the foundation projects and exhibits, Korins said in an interview Oct. 17.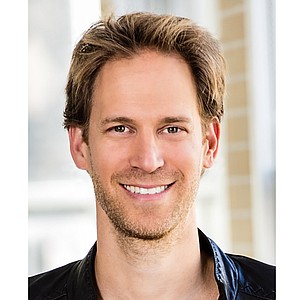 Westwood-based investment firm Shamrock Capital announced Oct. 16 that it has acquired the song writing and production catalog of Stargate, a duo that has worked for years with Rihanna, and also penned hits for Beyonce and Katy Perry.