MANUFACTURING: Pickup of rival will boost presence, revenue of Nelson-Miller.
Maker of electronic controls says its deal for a rival pushes all the right buttons.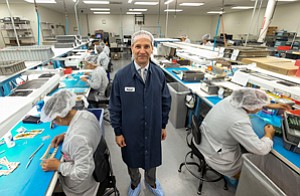 TECHNOLOGY: Equity-paid workers recruited by venture to speed system to market.
Hyperloop Transportation looks to get moving with equity-paid, crowdsourced workers.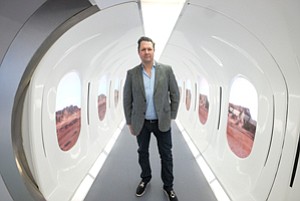 The Port of Los Angeles saw container volumes decline in February after a record-setting January.
Power Play
Battery maker Romeo Power seeks highly skilled workers to plug into production.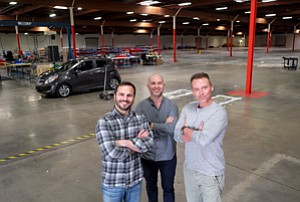 The Port of Long Beach saw container volumes decline in February after a significant rise in January, due in part to the Lunar New Year holiday.
Santa Monica toy company Jakks Pacific Inc. announced Monday it had renewed a multi-year licensing agreement for more than 50 Walt Disney Co. entertainment properties for distribution in China.
SHIPPING: New alliances for megaships could tangle ports.
New cargo alliances formed to fill up megaships could bring big challenges to the ports.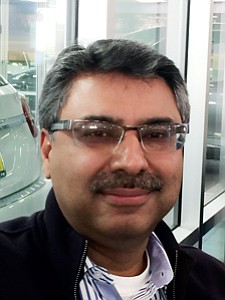 Space Exploration Technologies Corp. announced plans this afternoon to send two tourists around the Moon by the end of 2018.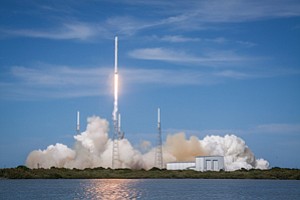 ENERGY: Busted Firm Seeks Break
Bankrupt Breitburn requests more time to file its reorganization plan.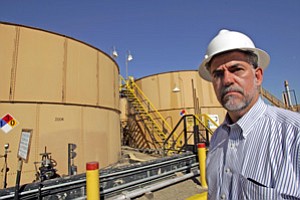 TECHNOLOGY: Centers aim to prove to consumers that new medium worth a look.
Virtual reality startups open arcades to test how game consumers are for the medium.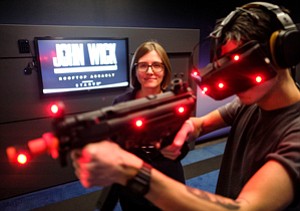 SHIPPING: Businesses fear proposal may curb truck trips
Cargo movers fear proposed air regulations could drive down the number of truck trips.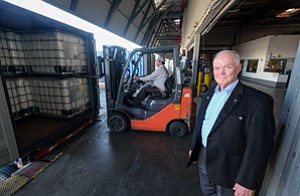 ENERGY: Deal plugs Zon's power invention at shops.
Zon hopes to help cover customers' power needs with its device-charging solar umbrellas.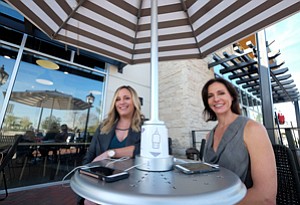 The Port of Los Angeles had its busiest January ever this year, beating the record-holding January 2016 with the number of cargo containers increasing 17.4 percent, officials said Tuesday.
By Kat Speed
February 14, 2017

TRANSPORTATION: Exec at center of recent lawsuit launches new tube venture.
Hyperloop One founder doubles down on the technology with his new venture, Arrivo.
By By Garrett Reim and Kat Speed
February 10, 2017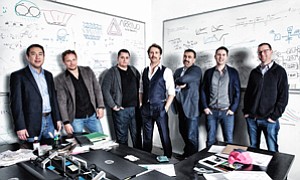 Reversing a slide at the end of last year, cargo shipments at the Port of Long Beach rose sharply in January, up 6 percent from December and up 8 percent from a year ago, port officials reported Thursday.