Both the ports of Los Angeles and Long Beach recorded their highest May cargo numbers in history.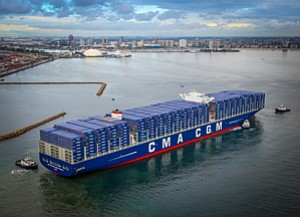 BEVERAGES: Millennium Products looks to pour it on as healthy drink sales boom.
Millennium Products bottles up more space to boost output of its kombucha drinks.
Beyond Meat, an El Segundo maker of a meat alternative, is increasing its reach with a deal to be distributed in 280 Safeway Inc. stores in Northern California, northern Nevada, and Hawaii.
Outside In
Local Roots Farms looks to get its adapted shipping containers into rotation as crop producers.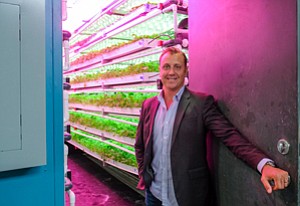 EDUCATION: Workers with midlevel skills in demand.
Community college initiative helps students put together careers in advanced manufacturing.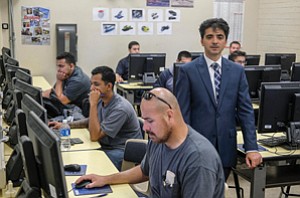 APPAREL: High on Low
Fast-fashion pioneer Forever 21 is speeding its efforts to expand its discount brand F21 Red.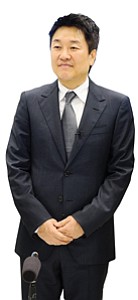 Hard Lessons
MANUFACTURING: Furniture maker Virco is sitting prettier as school districts up their postrecession budgets.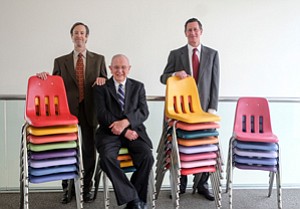 Cargo volumes rose in April at the country's two busiest ports, Los Angeles and Long Beach, with L.A.'s hitting a record for the month.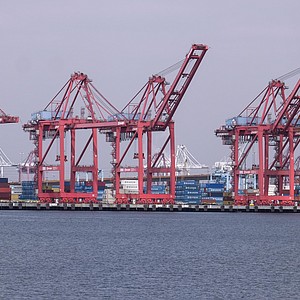 Sole Focus
Shoemaker Comunity looks to follow in the "giving company" footsteps of Toms.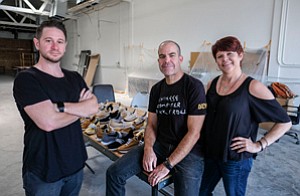 Meal-replacement drink manufacturer Rosa Foods Inc., maker of the Soylent drink, announced on Thursday that it had raised a $50 million Series B round led by GV (formerly Google Ventures) with participation from Tao Capital Partners, and prior investors Lerer Hippeau Ventures and Andreessen Horowitz.
Venture capital firm's deal for snack maker gives gang reform program a taste of the equity.
Coffee shop part of roaster F. Gaviña & Sons' expansion plans
Roaster F. Gaviña & Sons looks to heat up its revenue by opening a downtown café.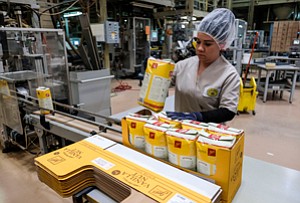 Faraday Future, the Torrance-based electric car company, is facing a trademark lawsuit from an unrelated business called Faraday Bicycles.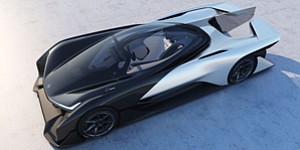 Chain Reaction
Wal-Mart's made-in-USA program has helped bolster sales of frame maker Hollywood Bed.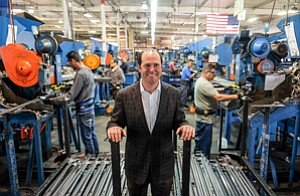 With the lease officially signed in the fourth quarter of 2016, Brea-based AST Sportswear Inc. has finally moved into the former American Apparel facility in Hawthorne.