LA MANUFACTURING
Recent and archived news stories on: Aerospace, Agribusiness, Chemicals, Electronics, Energy, Fabrication, Industrial, Plastics, Textiles...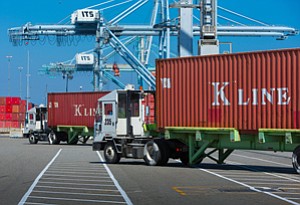 POLITICS: Group alleges SoCal projects not getting share of federal grants.
A group of local lawmakers is demanding to know why the U.S. Department of Transportation has denied freight and road grants to several Southern California projects, including two at the Port of Long Beach.
July 22, 2016 midnight $$
Share