LA MANUFACTURING
Recent and archived news stories on: Aerospace, Agribusiness, Chemicals, Electronics, Energy, Fabrication, Industrial, Plastics, Textiles...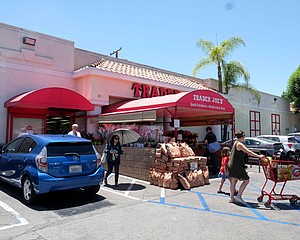 Sold on Stores
Delivery not seen as vital in near term for grocery chain Trader Joe's despite market trends.
PORTS: Shipping line mergers are changing cargo movement locally, abroad.
Shipping line mergers are having ripple effects at L.A.'s twin ports.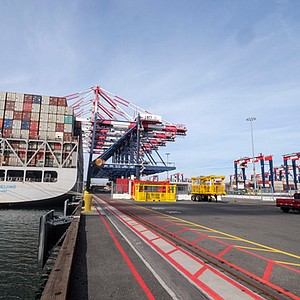 The Long Beach Harbor Commission is getting two new members: former Assemblywoman Bonnie Lowenthal and former City Councilman Frank Colonna.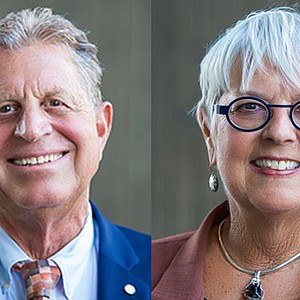 Century City's beverage advisor firm First Beverage Group has raised $64 million through its venture fund, according to a document filed Thursday with the U.S. Securities and Exchange Commission.
FOOD: Rosa to sell formerly online-only Soylent in stores to prep for national rollout.
Downtown manufacturer Rosa Foods Inc. will sell its line of Soylent meal replacement drinks in brick-and-mortar stores this month for the first time, the company has announced.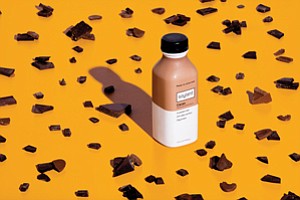 Around 600 former American Apparel workers who were laid off this year will receive new job skills training thanks to a $3 million California Employment Development Department award announced Thursday.
A.P. Moller-Maersk reopened its Port of Los Angeles terminal Friday as the shipping giant restored many of its operations worldwide following a Tuesday cyberattack.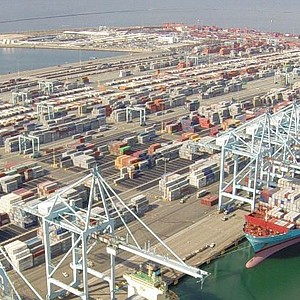 UCLA Athletics' 15-year, $280 million apparel deal with Under Armour Inc. of Baltimore went into effect on July 1.
Shipping giant A.P. Moller-Maersk shut down its operations at the Port of Los Angeles' largest terminal Tuesday morning after a cyberattack hobbled its computer systems worldwide.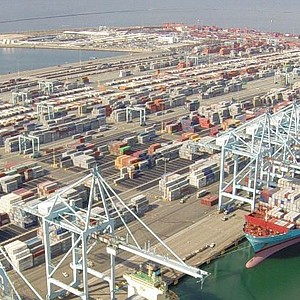 L.A. solar developer PermaCity Inc. has completed the world's most powerful solar rooftop generating project in San Pedro, company and L.A. city officials announced Monday while touring the facility.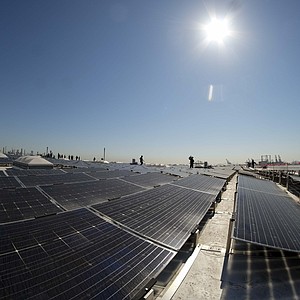 This week's strike by close to 100 truck drivers and warehouse workers at the Los Angeles and Long Beach ports was expected to end Friday with little effect on cargo movement, port officials said.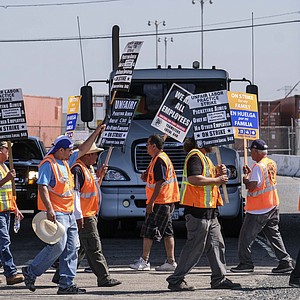 Hippeas has new investors in the chickpea bag including Hollywood star Leonardo DiCaprio.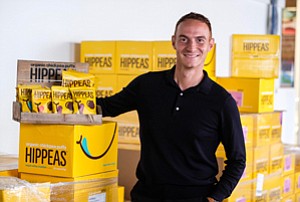 Cornerstone Apparel Inc., the Commerce-based owner of teen retailer Papaya Clothing, filed for bankruptcy in U.S. bankruptcy court in Los Angeles last week.
Mario Cordero aims to buoy Long Beach port's growth efforts
Newly appointed Port of Long Beach Executive Director Mario Cordero spent time with the Business Journal to discuss the outlook for one of the region's biggest economic drivers.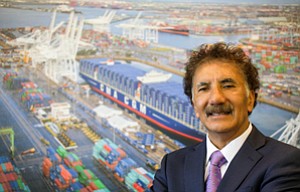 HEADQUARTERS: Pending exit of Toyota shakes up list of businesses in L.A. County.
American Honda Motor has homed in on the top spot of foreign firms with U.S. bases in L.A. County.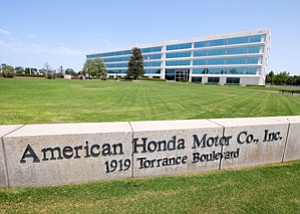 A group of truck drivers and warehouses workers set a date of June 19 for a strike at the ports of Long Beach and Los Angeles.

Prev Next