MARIJUANA: Businesses get to work on compliance system for city of L.A.
Legalization of pot has L.A. businesses abuzz over setting up a regulatory regime by 2018.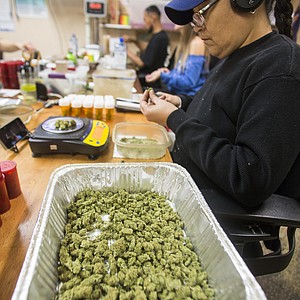 BIOTECH: Phenomenex's CEO to share $12 million from sale of his company.
Chemical testing firm Phenomenex spreads the wealth by sharing $12 million windfall with employees.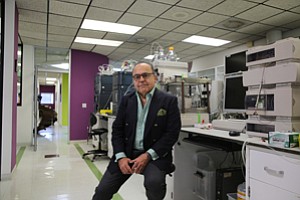 Multichannel media network Famebit has been acquired by Google for an undisclosed amount.
BallerYoga forms business around high-price product with football-like texture.
Mats made of football-like leather just feel right to YogaBaller founder Cedric Yau.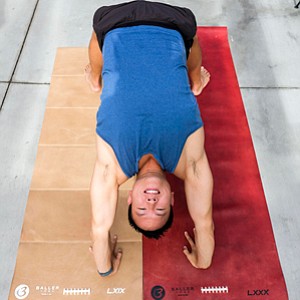 Trade group pumped about prognosis for local industry's future.
Trade group California Life Sciences Association pursues healthy returns at a new L.A. outpost.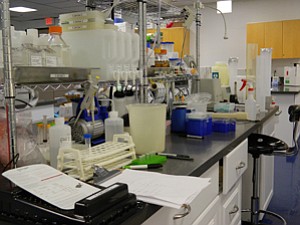 BEAUTY: Skin Laundry sees low-cost service as opportunity to clean up.
Skin Laundry has fleshed out a business strategy with a focus on low-cost laser facials.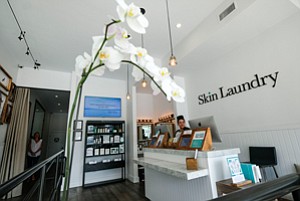 HEALTH CARE: Firm offers Cut Suits as real plus to medical training.
Cedars-Sinai helps medical staff make the cuts with the use of lifelike educational body suits.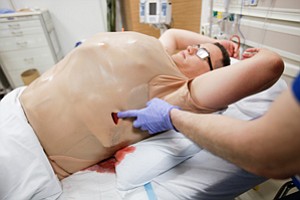 MARIJUANA: Recreational use could spark range of ventures.
The prospect of legal recreational pot has lit a fire under some investors.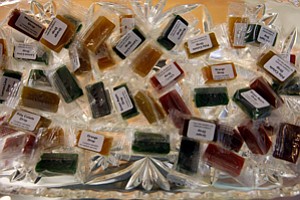 Measure offers two streams: state fund for law enforcement as well as additional local business levies
Some local cities are looking to potential pot taxes to blunt lingering budget deficits.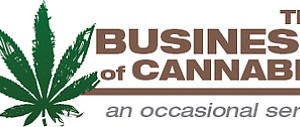 Long Beach managed health care services provider Molina Healthcare Inc. landed $117 million worth of Medicare Advantage accounts from national health insurers Aetna Inc. and Humana Inc. last week.
BIOTECH: Kite's state-of-art facility puts research on fast track.
Kite Pharma's nondescript El Segundo manufacturing facility is at the forefront of cancer-fighting efforts.
By Hayley Fox
July 29, 2016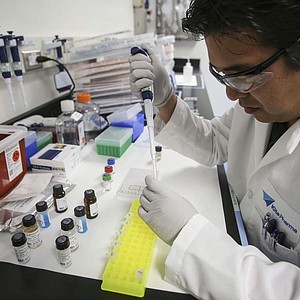 Austin Beutner frames children's health as Vision to Learn's goal.
Austin Beutner sees Vision to Learn's eye exams as a way to focus on children's health.
Citadel incorporates Pokémon Go craze into walking club program.
Citadel Environmental Services steps up its walking club program with the addition of Pokémon Go.
By Jonathan Ponciano
July 22, 2016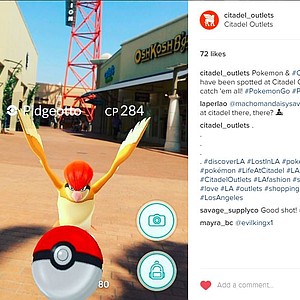 Is Gores Group developing a sweet tooth?
By Caroline Anderson
July 8, 2016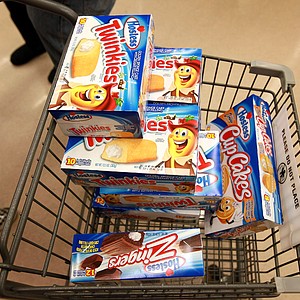 FOOD: Conference to field rooting interest in growing sales of natural products.
As natural food sales soar past $100 billion, stakeholders and investors in the booming industry are preparing to gather for the inaugural Food 2.0 conference June 7-9 at downtown L.A.'s Millennium Biltmore Hotel.
By Amal Khan
May 23, 2016