FOOD: Poor harvest boosts prices, reduces availabilty as Cinco de Mayo closes in.
Off production year will pare back the availability of avocados for Cinco de Mayo.
health care: Lawsuit says San Gabriel broke law by denying residents clinic.
Doctor taps disability law to challenge San Gabriel's rejection of his dialysis clinic.
L.A. biotech billionaire Patrick Soon-Shiong's diagnostics company, NantHealth Inc., reported this week it lost $184 million last year, largely due to lagging sales of its much-touted GPS Cancer diagnostic test.
Environmental consultancies see client pool expand along with increase in pollution regulations.
Increase in pollution policing has opened the door for firms that provide guidance on coming clean.
By Kat Speed
March 31, 2017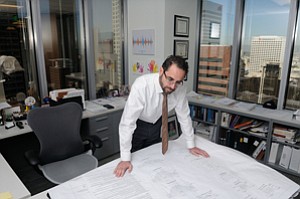 Growing Interest
Restaurateurs, art galleries, and developers are among the growing number of Angelenos seeing urban farms bear fruit.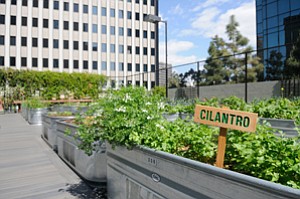 FOOD: Overseas buyer grabs Essential Living on the cheap.
Bankrupt "superfood" dealer Essential Living proves a tasty target for snack company.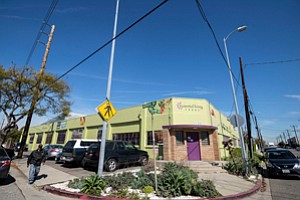 AGRICULTURE: Progressive branches out into more fruits with deal for competitor.
Progressive Produce will now bear more fruit products after its pickup of a competitor.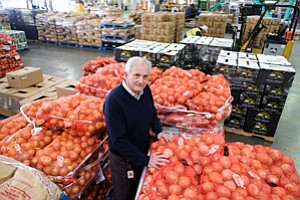 E-Waste Pickup
Gang member rehabilitator Homeboy Industries seeks revenue charge from e-recycling.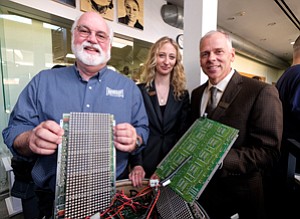 The U.S. Department of Commerce granted nearly $500,000 to California State University, Los Angeles and its partners, the Biocom Institute and the Los Angeles Cleantech Incubator (LACI), to fund the creation of a bootcamp for bioscientists in the region.
By Kat Speed
February 9, 2017
REGULATION: Businesses could face lawsuits over lack of gender-neutral facilities
Law on gender-neutral signage for single-occupant restrooms kicks in March 1.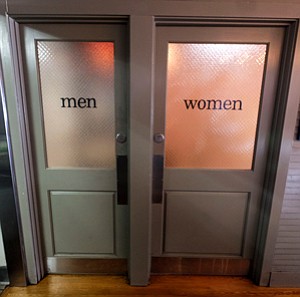 SnapMD investors check in with $8.5 million to help firm nurse video-streaming consultations.
Funding round gives a shot in the arm to SnapMD's online doctor consultations.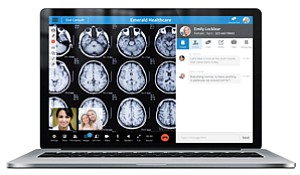 Glendale cannabis consultancy Siva Enterprises has seen business light up after passage of Proposition 64.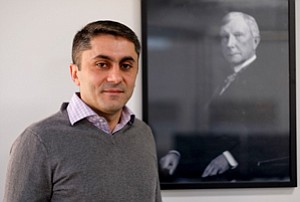 Cedars-Sinai Medical Center filed a lawsuit Tuesday alleging El Segundo-based HealthCare Partners has failed to pay more than $6 million for services provided by the hospital.
Apollo Medical Holdings Inc. of Glendale announced Thursday that it is joining with Alhambra-based Network Medical Management Inc. in a stock-for-stock merger.
COMMERCE: Survey sees costs jumping even higher in 2016 with new taxes.
It might not be what local business owners want to hear, but the cost of doing business in Los Angeles has gone up yet again and will likely jump even more next year, according to a survey to be released this week. The annual Kosmont-Rose Institute Cost of Doing Business Survey has classified 46 of the 74 Los Angeles County cities surveyed as either "high cost" or "very high cost" in terms of tax and fee rates for businesses in 2016. That's up from 45 last year and 44 the year before that, representing a steadily increasing trend. Even worse, eight area cities – including Los Angeles, Beverly Hills, Santa Monica, and Culver City – rank among the 20 most expensive cities in which to do business in the Western United States. That's also up one from last year.