ENERGY: PermaCity turns on powerful rooftop generating project in L.A.
PermaCity has raised its job ceiling with the world's most powerful solar rooftop generating project.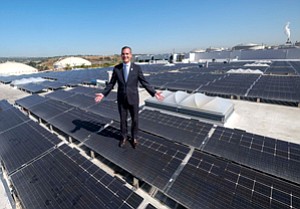 L.A. solar developer PermaCity Inc. has completed the world's most powerful solar rooftop generating project in San Pedro, company and L.A. city officials announced Monday while touring the facility.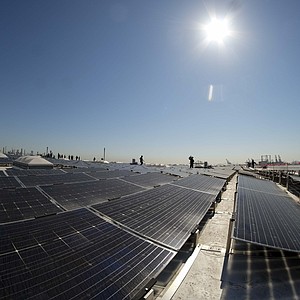 The city of L.A.'s Office of Wage Standards has ordered Carpinteria-based fast food company Carl's Jr. Restaurants to pay $1.45 million in restitution and fines for minimum wage violations at seven of its L.A. corporate-owned restaurants.
The Los Angeles County Metropolitan Transportation Authority board of directors on Thursday approved a $1.4 billion budget and related partnership agreements for an 11.5-mile extension of the Foothill Gold Line light rail route from Glendora to Claremont.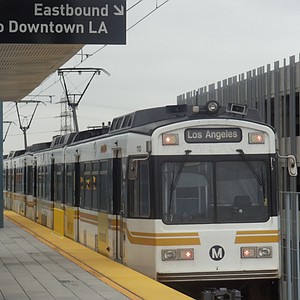 A state appeals court has upheld a lower court's ruling that Malibu can't limit chain stores or force major projects to be put to a vote of the people.
The Central City Association representing downtown property owners and businesses announced Wednesday that it has expanded its governing board to 15 members and has adjusted its advocacy priorities to include more of a focus on housing and addressing homelessness.
L.A. County's unemployment fell to a new record low of 4.4 percent in May amid steady job gains, state figures released Friday show.
TRANSIT: Station work slated for Golden Triangle
Some local leaders fear subway work in Beverly Hills could bury some businesses.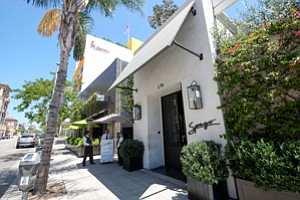 HEADQUARTERS: Pending exit of Toyota shakes up list of businesses in L.A. County.
American Honda Motor has homed in on the top spot of foreign firms with U.S. bases in L.A. County.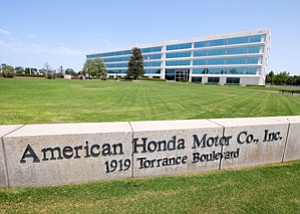 A local environmental group on Wednesday filed a lawsuit seeking to overturn the South Coast Air Quality Management District's recent approval of environmental reports for Tesoro Corp.'s plan to merge operations of its two refineries in Carson and Wilmington.
Los Angeles Mayor Eric Garcetti announced Friday he is naming senior director for economic development William Chun as his next deputy mayor for economic development, replacing Raymond Chan, who is retiring after 33 years with the city.
WASTE: City Council looks to enact policy in five years; business groups blast costs.
Long Beach City Council moves to adopt a trash franchise system that hiked costs in Los Angeles.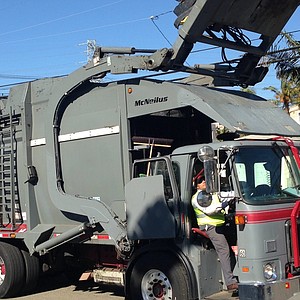 A Sherman Oaks apartment building owner and an apartment owners association have filed a lawsuit against the City of Los Angeles seeking to block a waste-hauling franchise system set to go into effect next month.
The Los Angeles County Board of Supervisors voted unanimously Tuesday to extend a ban on cannabis businesses operating in unincorporated areas of the county.
Patrick Soon-Shiong joins panel at Paul Ryan's behest; Elon Musk, Robert Iger resign over climate.
Paul Ryan has named Patrick Soon-Shiong to a House advisory panel; Elon Musk and Robert Iger protest President Trump's climate stance.