ICM Partners has hired political strategist Hannah Linkenhoker to offer advisory services to clients interested in issue-oriented political engagement, the talent and literary agency announced Wednesday. Linkenhoker joins the agency from NMA Consulting Partners, which has offices in L.A. and San Francisco, where she has served as managing director since 2015.
Measure S, the measure that would have restricted major developments in the city of Los Angeles, was overwhelmingly defeated at the polls on Tuesday, prompting a sigh of relief from business groups, developers and affordable housing advocates.
Local air quality regulators on Friday adopted a sweeping air emission reduction plan that cracks down on industrial polluters, especially local oil refineries. In a separate action, the regulators also enacted a new rule to limit emissions from metal finishing plants, which until now have been mostly exempt from regulation.
L.A. County's unemployment rate dipped back below 5 percent in January despite the usual seasonal loss in payroll jobs, according to state figures released Friday.
Driving Issue
Trucking businesses back fuel tax hikes but worry the money will be steered away from road repairs.
DEVELOPMENT: Critics of mayor of L.A.'s proposal say cost hikes would kill projects.
Local business groups are lining up against Los Angeles Mayor Eric Garcetti's proposed development linkage fees, saying they are too high and would discourage projects.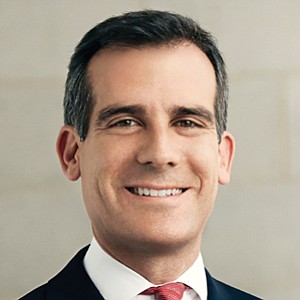 Los Angeles Mayor Eric Garcetti and airport officials broke ground Monday on a new $1.6 billion international terminal at the Los Angeles International Airport.
Measure for Measure, Voters Face Key Policy Decisions
Restrictive Measure S heads to a photo finish on Election Day as the fundraising race remains even.
Measure for Measure, Los Angeles Voters Face Key Policy Decisions
Pot industry is high on Measure M – not N! – as the means to set up regulatory groundwork.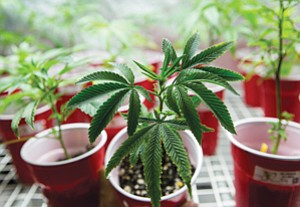 Report rates region as worst in terms of traffic, resulting in total loss of $9.6 billion annually.
Los Angeles tops a traffic report as the most-gridlocked urban area in the world.
Gov. Jerry Brown on Thursday formally announced his opposition to Measure S, the anti-development initiative on the March 7 Los Angeles city ballot.
The city of Los Angeles is planning to donate rent-free space to the recently launched Clean Energy Smart Manufacturing Innovation Institute.
The Los Angeles Economic Development Corp. announced Wednesday it has raised more than $1 million from major employers, universities, and civic organizations to fund a new initiative to bring more high-paying jobs to the county.
L.A. County's unemployment rate is expected to hover around 5 percent this year and next year as the job growth rate slows, according to a forecast issued Wednesday by the Los Angeles County Economic Development Corp.
SHIPPING: Businesses fear proposal may curb truck trips
Cargo movers fear proposed air regulations could drive down the number of truck trips.