After a years-long struggle for recognition, street vendors in Los Angeles won a major victory Tuesday as the City Council voted to decriminalize street vending and laid out a compromise proposal for regulating vending within the city.
SHIPPING: Trump trade policy stokes concern among port executives.
Long Beach port's CEO says scrapping of Trans-Pacific Partnership could sink export hopes.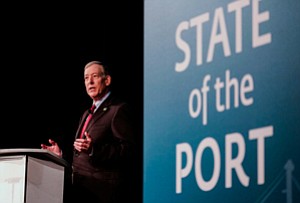 DEVELOPMENT: Couple headed to court to fight fees on live-work property
Residents file suit to have their live-work property zoned out of Venice's new BID.
Projects hoping to tap city bonds mull risk with Measure S looming
Homeless housing plans could get hung up on Measure S' restrictions on development.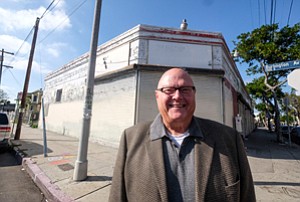 The developer of the Hollywood Palladium Towers project and the project's main opponent dominated the early fundraising on opposite sides of the Measure S anti-development campaign, according to finance reports filed late Friday.
The Department of Homeland Security published Friday new proposed rules for the popular EB-5 visa program that allows foreign investors to put money into a job-creating U.S. project in exchange for a green card.
City applies with federal government to open streets for autonomous vehicle testing.
Beverly Hills hopes to get on board with federal testing of autonomous vehicles
A group of L.A. city councilmembers on Tuesday proposed banning contributions to council campaigns from developers with projects currently or recently before the city.
A Look Ahead: What's on the agenda for Los Angeles business in the coming week
Seth Manheimer sure wishes the "bill of rights" for customers of the Los Angeles Department of Water and Power that will be voted on Jan. 17 had been around a year ago when he was trying to open a yoga studio in Hollywood.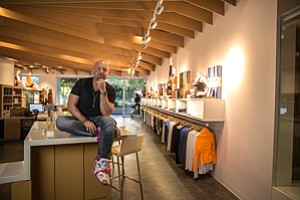 TAXES: BizFed supports action against levy that hits developed properties.
A local business group is welcoming a legal challenge to a park tax measure approved by voters in November.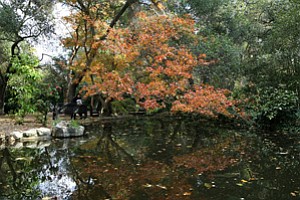 Opponents of a ballot measure that would limit development in Los Angeles announced late Wednesday that they have reached an agreement to change the language of their ballot argument to settle a lawsuit brought last month by supporters.
Los Angeles Mayor Eric Garcetti on Tuesday unveiled a new customer Bill of Rights for the Department of Water and Power, including a guarantee of new business service connections within 10 business days.
Gov. Jerry Brown on Friday named six new judges to the Los Angeles Superior Court, including three local private sector attorneys.
The Port of Long Beach Harbor Commission signed off Wednesday on the sale of the port's largest terminal operator by bankrupt Hanjin Shipping Co. to a subsidiary of Mediterranean Shipping Co.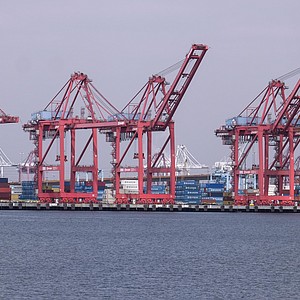 Proponents of Measure S, the Neighborhood Integrity Initiative to limit development in Los Angeles that is on the March ballot, have filed a lawsuit alleging the ballot argument by opponents is full of false claims and exaggerations about the initiative's economic impact.