Gov. Jerry Brown on Thursday signed one bill requiring employers with 20 to 49 workers to offer 120 days of parental leave and another bill banning employers from asking job applicants for salary histories.
Pasadena engineering firm Tetra Tech Inc. has won an $85 million contract from the Environmental Protection Agency to assess abandoned uranium mines in the Navajo Nation in the Southwest, the company announced Wednesday.
The organization Consumer Watchdog has issued a statement asking whether Gov. Jerry Brown should sign a bill that would benefit the Newhall Ranch project in Santa Clarita since Brown's sister sits on the development company's board.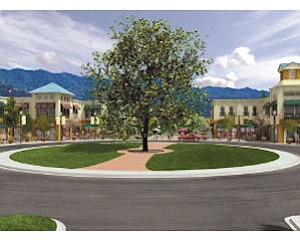 Two L.A. freeways – the 101 and the 405 – claimed five of the top 10 traffic jam locations in the nation in a study released Tuesday on traffic hotspots in 25 major cities by transportation analytics firm Inrix.
The Conrad N. Hilton Foundation has awarded $8.5 million over three years to support a Home for Good initiative at the United Way of Los Angeles to help end chronic homelessness in Los Angeles County.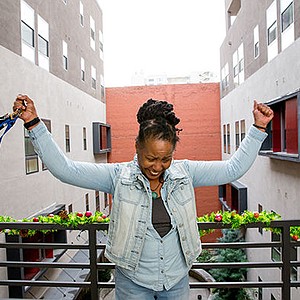 Long Beach facility adds fees to help offset loss of revenue from decline in parked cars.
Rideshare fees will take off at Long Beach Airport to help offset dip in parking revenue.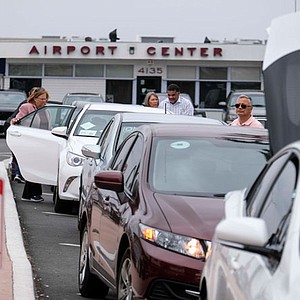 Four foundations have loaned a total of $20 million towards an L.A. homeless housing loan fund, bringing the fund to $60 million, Mayor Eric Garcetti announced Tuesday.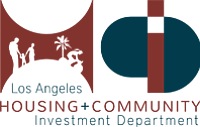 L.A. councilman pitches plan to speed up permitting for alcohol-serving businesses.
L.A. councilman looks to lower the bar on alcohol permits with a system to speed approvals.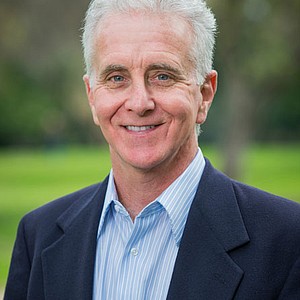 The Los Angeles County Economic Development Corporation on Thursday announced 10 cities in the county as finalists for its annual most business-friendly city award.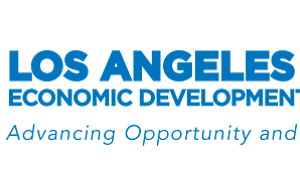 The Los Angeles Economic Development Corp. and L.A. County Board Chair Mark Ridley-Thomas want the county to spearhead regional efforts to attract Seattle-based Amazon Inc.'s second headquarters, according to a letter obtained Tuesday by the Business Journal.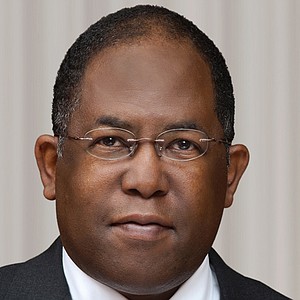 The state Employment Development Department has awarded a $994,000 grant to the Pasadena Foothill Workforce Development Board to retrain 120 workers recently laid off in the region, the agency announced Thursday.
Robert Kohorst, president and founder of Pasadena-based real estate firm Everest Properties, was appointed by President Donald Trump to serve as Ambassador to Croatia.
Hawthorne-based OSI Systems Inc. announced Wednesday that its security division was awarded a $21 million order from U.S. Customs and Border Protection as part of an ongoing inspection technology contract.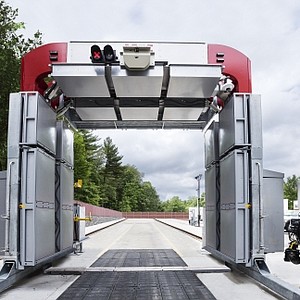 Shares of downtown water company Cadiz Inc. soared 31 percent Tuesday on a double dose of good news: a bill aimed at stopping its desert water project failed to clear a Senate committee late Friday, and a federal agency signaled it may allow the proposal to move forward.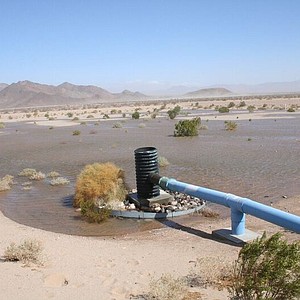 Landlords, tenants in talks over stabilization ordinance enacted by city this winter.
Landlords and renters in Beverly Hills have gone through mediation sessions to try to hammer out an agreement for rent control in the city, but the two sides remain far apart on the issue.