ENERGY: SCE equips two plants with battery systems.
Southern California Edison plugs new hybrid-car-like battery storage systems at two power plants.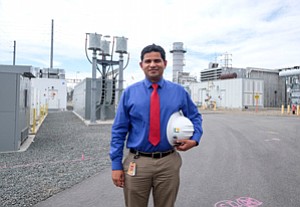 L.A. County's unemployment rate fell to 4.6 percent in March, the lowest level in at least 30 years, state figures released Friday show.
TECHNOLOGY: Wilcon Operations' $600 million deal reflects industry trend.
Crown Castle International Corp. agreed last week to acquire downtown telecommunications firm Wilcon Operations in a $600 million deal with private equity firm Pamlico Capital.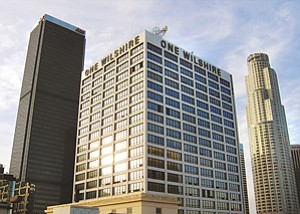 The California Chamber of Commerce on Thursday released an expanded list of 23 "job killer" bills that it is targeting for defeat in the state Legislature.
Los Angeles City Council President Herb Wesson on Wednesday introduced a motion calling for a study of the feasibility of enacting a half-mile buffer zone around all oil drilling operations in the city, a move that could ultimately lead to the shutdown of hundreds of wells.
A state committee on Thursday approved $24 million in tax credits for 21 companies investing up to $314 million to add as many as 1,970 L.A. jobs.
New city of L.A. trash-hauling system will dump higher pickup costs on some property owners.
PBS SoCal's KOCE-TV public broadcasting station is among 175 nationwide winners of the Federal Communications Commission's first-ever Broadcast Incentive Auction.
L.A. City Controller Ron Galperin on Wednesday called for an overhaul of the city's antiquated system of issuing police permits for movie theaters, pool halls, massage parlors, and more than 50 other types of businesses.
The region's high housing costs are deterring top talent from entering the Los Angeles job market and leading to higher recruiting costs for employers, according to a survey released Wednesday from USC and the Los Angeles Business Council.
Some neighborhoods and properties damaged in the Rodney King riots have made full recoveries, while others are still working to bounce back from the unrest.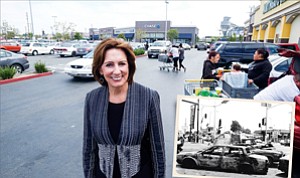 POLITICS: SB 567 Measure would impose levies on companies' affiliates outside state, U.S.
Business backers blast state bill that would scrap California's borders in company tax assessments.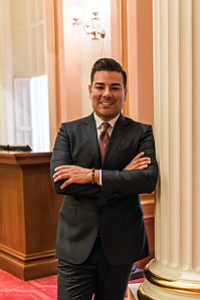 Environmental consultancies see client pool expand along with increase in pollution regulations.
Increase in pollution policing has opened the door for firms that provide guidance on coming clean.
By Kat Speed
March 31, 2017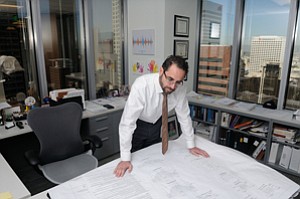 Gov. Jerry Brown and legislative leaders on Wednesday unveiled a $5 billion-a- year plan for road and highway projects, to be funded chiefly by steep hikes in taxes for diesel fuel and gasoline, and a new tax on vehicle registrations.
CONSTRUCTION: Proposal would expand pay guidance.
Residential developers warn prevailing-wage expansion could scuttle projects.