GOVERNMENT & INFRASTRUCTURE
Impacts new development and certain facilities
Local air quality regulators on May 4 ordered the development of new rules targeting warehouses, rail yards, the San Pedro ports, airports and new development.
The Los Angeles Unified School District board on May 1 named former investment banker and L.A. mayoral aide Austin Beutner as the district's next superintendent.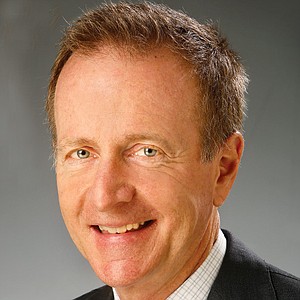 Decision affects home-sharing through companies like Airbnb, Homeaway
A Los Angeles City Council committee on April 10 approved a home-sharing ordinance that places a citywide cap of 120 days out of the year during which Airbnb and other short-term rental hosts can rent out their units, with the right to appeal for an extension.
The California Chamber of Commerce released its annual initial list of 21 "job killer" bills on April 4.
L.A. County's unemployment rate in February was 4.5 percent, unchanged from January amid broad-based job gains for the month, according to state figures released March 23.
The U.S. District Court for the Central District of California on March 9 denied a motion for a preliminary injunction against the City of Santa Monica by AirBNB and HomeAway in their fight against the city's home-sharing ordinance, according to a release issued by the city.
Los Angeles County Superior Court's complex civil program will have a new landlord – the U.S. government – when its hearings at the historic federal courthouse at 312 N. Spring St. begin on April 16.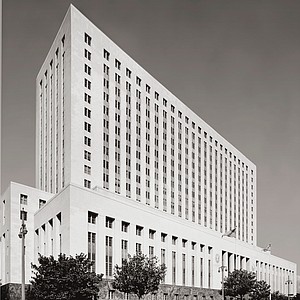 L.A. County's unemployment rate edged back up to 4.5 percent in January from 4.4 percent in December as local employers shed holiday season workers, state figures released March 7 show.
Gov. Jerry Brown on Feb. 27 named seven judges to the Los Angeles County Superior Court, including two attorneys from local law firms.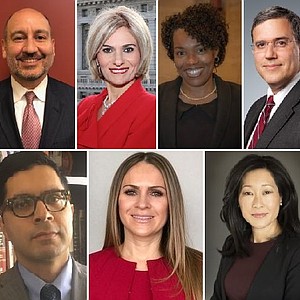 A Los Angeles developer was charged Friday with illegally funneling tens of thousands of dollars to eight local politicians while trying to obtain a zone change in order to build a $72 million apartment building in Harbor Gateway.
In a bid to tackle homelessness, the Los Angeles City Council announced on Feb. 21 that it had created a city-wide initiative to create a minimum of 3,300 supportive housing units.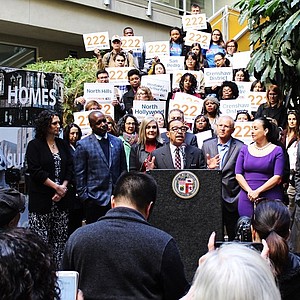 Downtown developer Tom Gilmore has been named new board chair for the Central City Association, the downtown business group announced Feb. 21.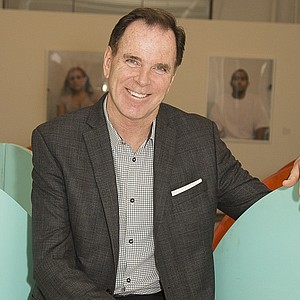 The Justice Department reached a settlement on Feb. 20 with a West Hollywood travel firm that allegedly turned down a request by deaf passengers for sign language interpreters on a cruise to Mexico.
The Los Angeles County Board of Supervisors on Feb. 13 voted to create a universal business registration program for all of the estimated 15,000 businesses in unincorporated areas.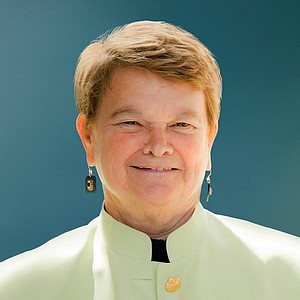 Los Angeles Mayor Eric Garcetti on Feb. 13 tapped New York's top contracting official Michael Owh to become L.A.'s first chief procurement officer and tasked him with encouraging more small and minority businesses to seek city contracts.