MRV Communications was this week's biggest mover, gaining 36 percent to end at $10.15. Puma Biotechnology was also among the week's biggest movers. The Los Angeles pharmaceutical company gained 19 percent to end at $40.05. Culver City-based healthcare company NantHealth was the week's biggest loser, dropping 40 percent to end at $4.33.
Diving in Downtown
Condo projects have come knocking downtown, a market traditionally targeted for rentals.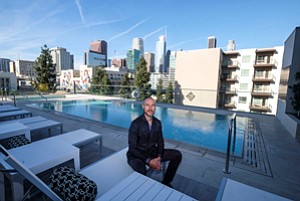 REAL ESTATE: The controversial initiative's backers find silver linings.
Measure S failed to pass, but its impact is expected to be felt for years to come.
An independently conducted study commissioned by USC found that the university spurs $8 billion in economic activity in California every year.
By Bridget Bones
March 9, 2017
Local air quality regulators on Friday adopted a sweeping air emission reduction plan that cracks down on industrial polluters, especially local oil refineries. In a separate action, the regulators also enacted a new rule to limit emissions from metal finishing plants, which until now have been mostly exempt from regulation.
California Credit Union has merged with North Island Credit Union to serve Los Angeles and San Diego counties.
By Business Journal Staff
March 3, 2017
HOUSING: Playa Vista units prove pricey despite high pay.
Playa Vista's pricey units reside outside the reach of many of those employed in the community.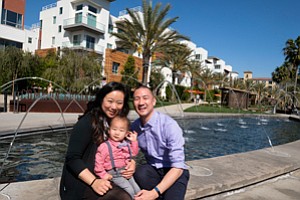 DINING: Dim sales forecast, another executive departure batter stock of DineEquity.
DineEquity Inc.'s woes aren't over.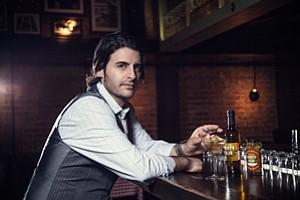 Despite questions about slowing user growth and a $500 million loss on its 2016 balance sheet, Snap Inc. priced its initial public offering at $17 a share Wednesday, a day before it starts trading on the New York Stock Exchange.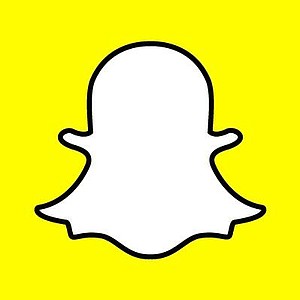 Restaurant company DineEquity Inc.'s share price plunged today with the announcement that the company expects sales at Applebee's Neighborhood Grill & Bar to continue their decline this year.
Nova Lifestyle Inc. of Commerce was this week's biggest mover, gaining 79 percent to end at $2.26. Ares Management was also among the week's biggest movers. The Los Angeles global alternative asset manager gained 10 percent to end at $23.25. Marina del Rey inflight entertainment company Global Eagle Entertainment Inc. was the week's biggest loser, dropping 31 percent to end at $4.32.
By Business Journal Staff
February 24, 2017
Knock Knock
Homeowners make room for secondary dwellings under a more lenient California law.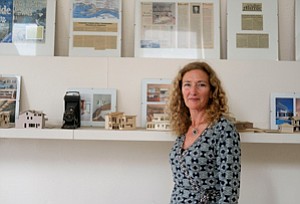 With property valuations hitting highs not seen since before the Great Recession, Brentwood real estate investment firm Partners Capital decided 18 months ago to do something a little different: bet on debt.
SALE: CityView originally pictured Wilmington project as condos before recession.
Developer and investment management firm CityView has sold a Wilmington apartment complex it built last year to Redfern Family Trust for $75 million, according to public records.
Tronc Inc., the parent company of the Los Angeles Times and Chicago Tribune, reported a profit of roughly $6.5 million (19 cents a share) in 2016 compared to a loss of $2.8 million (-11 cents a share) the year before.