LA FINANCE
Recent and archived news stories on: Banks, Credit Unions, Mortgage Lending, SBA, Stocks/Bonds, Venture Capital, Wealth Management...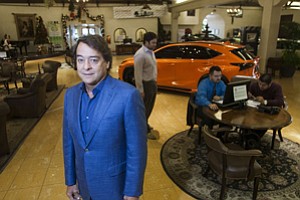 AUTOMOTIVE: Dealerships' margins have taken back seat as incentives, low interest rates have revved up business.
Dealerships have been riding a steady rise in sales, but incentives and low interest rates have driven down margins.
June 29, 2015 midnight $$
Share