BATCHLOR BRINGS HOSPITAL BACK TO LIFE
Special Report: HEALTH CARE
Friday, May 10, 2019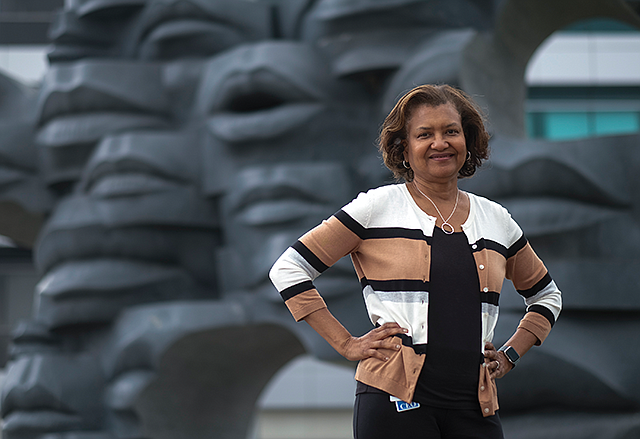 Elaine Batchlor didn't set out to win awards when she took on the role of founding chief executive at Martin Luther King Jr. Community Hospital. But after the $300 million South Los Angeles facility opened in 2015, honors began to roll in anyway. The 131-bed private hospital — a LEED Silver certified facility paid for by Los Angeles County, run by a nonprofit foundation and staffed by UCLA physicians — has won technology awards for digital connectivity and for its electronic medical records system. It was also awarded $20 million in grants this year to recruit top doctors to work in its impoverished neighborhood. And in February, Batchlor won a prestigious James Irvine Foundation Leadership Award for delivering quality health care to underserved residents of South L.A. Batchlor and MLKCH's achievements come in stark contrast to the South L.A. medical facility's predecessor, Martin Luther King Jr./Drew Medical Center, which was plagued by allegations of preventable patient deaths and mismanagement until it shuttered in 2007. Batchlor, a trained doctor who spent eight years as chief medical officer at L.A. Care Health Plan before joining MLKCH, talked with the Business Journal's Dana Bartholomew about how far the hospital has come and where it's going next.
What was the medical care landscape in South Los Angeles when you signed on to oversee development of the new hospital?
South L.A. is a low-income community, medically underserved for decades. When we came on board to open a new hospital, the community had suffered the closure of the old King/Drew Medical Center, an important source of care. So the county set two goals: to open a multispecialty outpatient center and to open a new acute care hospital. The area that we serve is missing about 1,200 physicians. Which means that in addition to missing a lot of primary care and specialists, it's really missing other health care services like urgent care, retail clinics, skilled nursing facilities. You name it, it doesn't have it.
Your hospital has won numerous awards for its design and digital services. What was your vision?
Our overarching goal was actually to improve the health of the community. And the hospital was the first phase of that objective. The hospital is a critical source of acute care. It's an anchor institution for the community that has stimulated economic development. And it was really intended to be the hub in a larger, more integrated system of care to help people stay healthy.
For reprint and licensing requests for this article, CLICK HERE.
Prev Next