Miracle Mile Advisors Expands to OC
Advisory firm adds Palo Capital, combined AUM checks in at $1.5 billion
Friday, January 18, 2019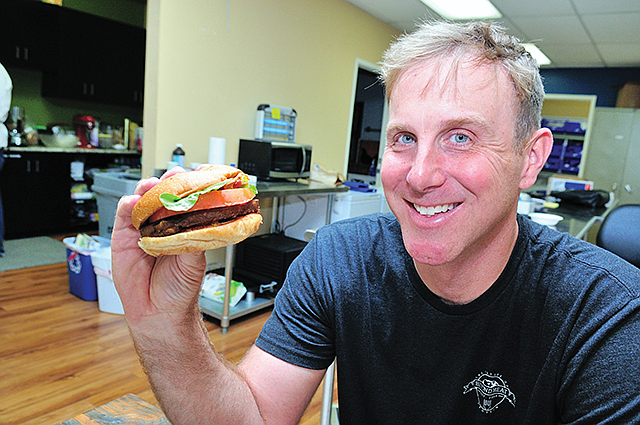 West Los Angeles-based investment advisory firm Miracle Mile Advisors, which reported $1.2 billion in assets last year, acquired last week Newport Beach-based Palo Capital Inc., representing its first foray outside of Los Angeles County.
Brock Moseley, founding partner of Miracle Mile, said the expansion represents Miracle Mile's first acquisition and culminates a search in which more than 100 firms throughout California and outside of the state were interviewed.
"It was really a fit. We kissed a lot of frogs," Moseley said of Palo Capital, which has $300 million in assets under management and 150 clients. "We were looking for years to expand our footprint."
Miracle Mile Advisors was tied for No. 97 on the Business Journal's 2018 list of money management firms. The combined firms employ 28, Moseley said.
Palo Capital Principals Kevin O'Grady, Nella Webster O'Grady and Kevin Barlow will continue on with the firm they founded in 2005.
"This is not a rollup strategy," said Moseley whose firm has about twice the number of clients as Palo Capital. "It's just an expansion of what we've been doing over the past 10 years."
Miracle Mile's ideal clients have an entrepreneurial background, are going through some kind of transition where they need to sell or recapitalize their businesses, or perhaps want to take it public, Moseley explained.
"Many are CEOs or executives at large companies, and now that they are getting closer to retirement, they want to manage their legacy for retirement," Moseley said.
"We're looking for people with a client-centric approach to business that weren't here to just sell products," he said. The demands of clients are that they want you to really quarterback their financial lives."
• • •
IPO slowdown
The federal government shutdown is forcing temporary delays in plans to go public for some local companies in Los Angeles County.
On tap for possibly going public this year are El Segundo-based Uranium Trading Corp., which trades the commodity with utilities, brokers and others, and El Segundo-based Beyond Meat Inc., which makes a plant-based meat substitute.
Though 2019 was touted as a big year for initial public offerings, the market is encountering early headwinds, according to John Fitzgibbon Jr., an editor and founder of Rahway, N.J.-based IPOScoop.com, a research firm predicting IPOs' opening-day performances.
"An IPO is not a solo dance," Fitzgibbon said. "A great chorus line dancing together is needed."
He cited three factors for the slow start.
For reprint and licensing requests for this article, CLICK HERE.
Prev Next