Rodeo Drive Retail Property Refinance for $160M
Friday, January 11, 2019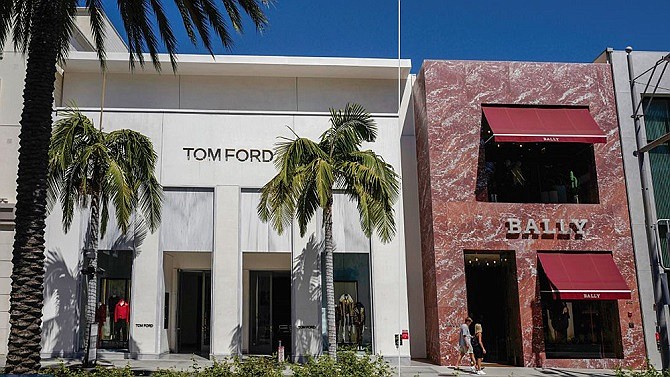 A 28,114-square-foot retail property on Rodeo Drive has been refinanced for $160 million, or $5,691 per square foot.
HFF, who worked on behalf of the private owners, announced the deal Jan. 10. The group secured a 10-year, fixed-rate loan from a group managed by an affiliate of Apollo Global Management.
The property, at 338-346 N. Rodeo Drive, is home to Tom Ford, Bally and Balenciaga. Balenciaga is currently building out its space, HFF said.
HFF would not confirm the owner of the property. CoStar data, however, indicates that ECA Capital Limited purchased the property in 2007 for $81.5 million.
"The debt capital markets are extraordinarily dynamic today," said Marc Schillinger, managing director of HFF, in a statement. "By running a comprehensive marketing process with a client that mandated us to exclusively negotiate on their behalf, we were able to obtain competitive options from banks, conduit and portfolio lenders before ultimately moving forward with an insurance company that was able to provide the most compelling terms and pricing available."
Commercial real estate reporter Hannah Madans can be reached at hmadans@labusinessjournal.com. Follow her on Twitter @HannahMadans