Corridor Capital Sells Off Wetmore Tool & Engineering Company
Wednesday, January 9, 2019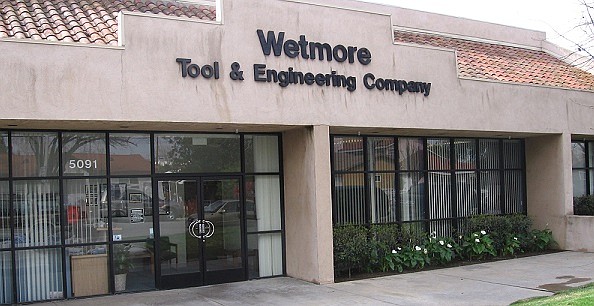 Private equity firm Corridor Capital announced Wednesday the sale of Chino-based tool-manufacturing company Wetmore Tool & Engineering Company to Dormer Pramet, a subsidiary of the Sweden-based Sandvik Machining Solutions.
Corridor Capital, which acquired Wetmore 2012, said it sold the company after it "returned more than 100 percent of invested capital to our limited partners."
Wetmore, founded in 1950, bills itself as the largest reconditioner of drills and cutting tools in the Western United States. The company makes tools for the aerospace, automotive, fastener and metal working industries.
According to Sandvik, Wetmore employed 170 people in 2017 and generated 160 million Swedish kronas (about $18 million in current US dollars).
Officials at Sandvik, a manufacturer of tools and tooling systems for advanced metal cutting, said the acquisition will be a key expansion.
"Wetmore Tool & Engineering will add competence in application areas that complements our existing offering in round tools", says Klas Forsström, president of Sandvik Machining Solutions.
Manufacturing, retail and trade reporter Rachel Uranga can be reached at ruranga@labusinessjournal.com or (323) 549-5225 ext. 251. Follow her on Twitter @racheluranga
For reprint and licensing requests for this article, CLICK HERE.