PAGE 3: Snap's Back; Fox RSNs in Limbo; Bezos Bombshell
Commentary
Friday, February 8, 2019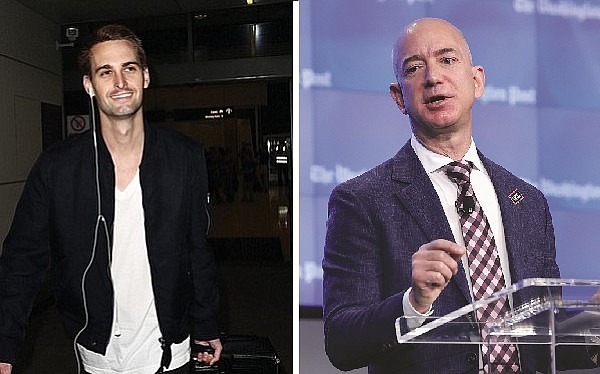 We're more than a month into 2019, and the business community in Los Angeles seems to be hitting its stride after the traditional year-end slowdown. Let's start with the good news, shall we?
Snap Inc. – much maligned in the almost two years since its March 2017 initial public offering – saw its stock jump last week after its fourth quarter report showed better-than-expected earnings and a stabilized user base. The news was a much-needed win for the Santa Monica-based tech firm, which has seen a slew of executives jump ship in the past year as its share price slumped and Chief Executive Evan Spiegel struggled to adjust to the public spotlight. Snap still faces headwinds, but as competitors such as Facebook Inc. catch flak over privacy intrusions and misuse of user data, there could be an opening for the company to regain its footing…The jury's still out on what's going to happen with 21st Century Fox Inc.'s regional sports networks. The television stations were included as part of the
$71.3 billion sale of Fox assets to Walt Disney Co. but must be sold by Disney under an agreement reached with regulators who insisted on the sale in order to approve the overall deal. The package of 21 networks includes two L.A.-based stations: Fox Sports West and Fox Prime Ticket. Various buyers have been mentioned, including some local heavyweights such Beverly Hills private equity firm Platinum Equity. Platinum's founder, Tom Gores, owns the Detroit Pistons, and there could be some synergy there. Gores and Platinum are reportedly joined in their bid by other backers that include Minnesota Twins owner Jim Pohlad and John Malone, who owns a stake in Atlanta Braves. Other potential buyers include Major League Baseball itself, Sinclair Broadcast Group Inc., Apollo Global Management and even Amazon. com Inc....
Speaking of Amazon, the business world was abuzz after the company's founder and chief executive, Jeff Bezos, took to the internet Thursday to reveal he was, in his own words, the target of "extortion and blackmail" by American Media Inc., the publisher behind titles such as National Enquirer. The sordid details are for others to parse, but whether AMI's conduct rises to the level of extortion is actually a fascinating legal question – and one with deep ties to California and Los Angeles. As noted on Twitter by attorney Kenneth White, a partner at downtown-based firm Brown White & Osborn, the legal doctrine of what rises to the level of extortion and what is considered settlement negotiation hinges on a somewhat ambiguous 2006 California Supreme Court decision and a later California Court of Appeal decision. The latter decision involved notorious Hollywood attorney Martin "Marty" Singer, principal at Century City's Lavely & Singer, who came out victorious in the appellate case representing the party accused of extortion. Singer's involvement in that case is particularly noteworthy because – and the symmetry could not be scripted better – he is the attorney who was representing Bezos in the back-and-forth with AMI…
That's it for me. Here's hoping your 2019 is off to an interesting start – but maybe not as interesting as Jeff Bezos'
For reprint and licensing requests for this article, CLICK HERE.