Power Plays
SoCal businesses face choice between cost and sustainability
Friday, April 5, 2019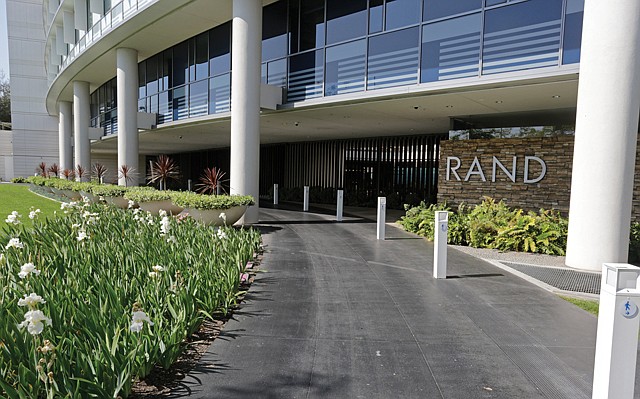 For all its 70 years in business as a nonprofit research institution, Rand Corp. never had a choice in energy providers for its Santa Monica headquarters.
But Southern California Edison's position as the only power player in the seaside city is at an end as a new provider called the Clean Power Alliance begins enrolling business customers in Santa Monica, Culver City and two dozen other cities and unincorporated areas in Los Angeles and Ventura counties.
The alliance, which formed two years ago, is the largest group of communities in California to take advantage of a new state law. The statute allows communities to band together to procure power from renewable sources on behalf of their residents and businesses.
Over the next six weeks, Rand and roughly 116,000 other businesses in these 26 cities and unincorporated areas will have to make two decisions. The first is whether to be automatically enrolled in the Clean Power Alliance or to opt out and thereby remain with Southern California Edison, the utility subsidiary of Rosemead-based Edison International. The second decision is whether to accept the default price tier their city has chosen or switch to another price tier. The higher the price tier, the greater the percentage of renewable power that goes into the alliance's portfolio.
"To the extent that it improves the overall market and competition, the coming of the Clean Power Alliance is good thing," said Eric Peltz, vice president of research and operations for Rand. "But this is still brand new for us, so we're trying to understand and map out the different options."
Program expansion
Clean Power Alliance's governing board, which includes an elected official from each member city or county, set out a timetable for implementation and enrollment phases in a document submitted to the California Public Utilities Commission in August 2017. The final enrollment phase, which is underway, was initially scheduled to wrap up by December 2018, but there was a five-month delay.
This is the second phase of business enrollment in cities and parts of unincorporated Los Angeles County. Last summer, a smaller initial round of businesses were signed up in places such as South Pasadena and Rolling Hills Estates. Roughly 30,000 business were involved in that effort.
Ted Bardacke, the alliance's executive director, said that more than 98.5 percent of those businesses chose to be enrolled in the alliance. The remainder opted out and decided to remain with Southern California Edison.
For reprint and licensing requests for this article, CLICK HERE.
Prev Next