Costly Seismic Safety
In L.A. County, 156 hospital buildings need retrofit to meet state law's requirements
Friday, April 5, 2019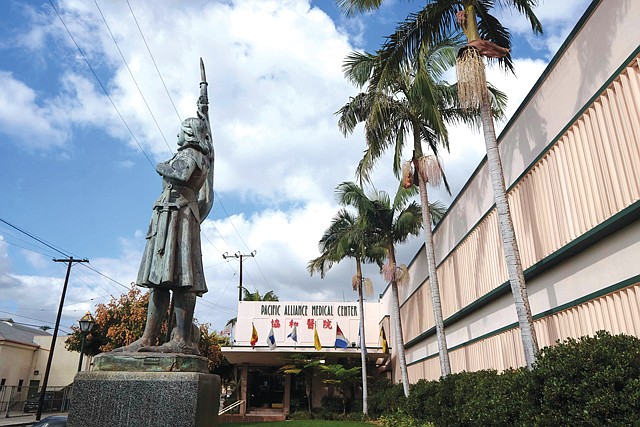 After the 1994 Northridge earthquake, hospitals across the state spent billions to retrofit by 2020 more than 1,100 aging buildings at risk of collapse.
That was the first financial jolt to Los Angeles County's health care providers. The next one could come when up to 100 acute care hospitals across the county have to meet another state deadline, by 2030, to upgrade remaining structures and ensure they'll remain operational after the Big One.

"It's a tremendous burden," said Jennifer Bayer, vice president of external affairs for the Hospital Association of Southern California, a trade group representing local hospitals. "The costs of meeting the 2030 standard are extraordinarily high. Some hospitals may close unless they can get some sort of relief or shift in regulations."
A peer-reviewed Rand Corp. study released last week, and paid for by the California Hospital Association, says it would cost between $34 billion and $142 billion for California hospitals to comply with a state law requiring the latest seismic fix.
The law was triggered after the Northridge quake destroyed or damaged 11 hospitals across Los Angeles, forcing evacuations at eight.
After the first round of retrofits, the second round requires health care operations to retrofit or replace 636 more buildings.
In Los Angeles County, that deadline will impact 96 hospitals with 156 at-risk buildings containing more than 24,000 hospital beds. The cost of fixing them could run into the billions, hospital advocates say.
The Rand report, released April 1, found that a third of California's more than 400 hospitals were already experiencing some form of financial distress — and that number could rise to more than half as they seek seismic compliance.
Hospital advocates say the requirements are expensive and inflexible, and that could force some hospitals to close if they're unable to pay the high cost of retrofitting key buildings. Some in the industry say it could inflate the already rising cost of health care.
The report by the Santa Monica-based think tank called for policymakers to look at other options, including public subsidies, flexible compliance deadlines, or rethinking what it means to remain in operation after a quake. The alternative could mean hospital closures within the next 10 years, the report said.
"The trend toward greater reliance on outpatient services and facilities, when combined with the implications of retrofitting existing buildings or replacing those buildings, could result in a net reduction in hospital capacity in California by 2030," the report concluded.
For reprint and licensing requests for this article, CLICK HERE.