Cedars Makes Valley Moves
HEALTH CARE: Tarzana deal part of growth goals
Friday, April 5, 2019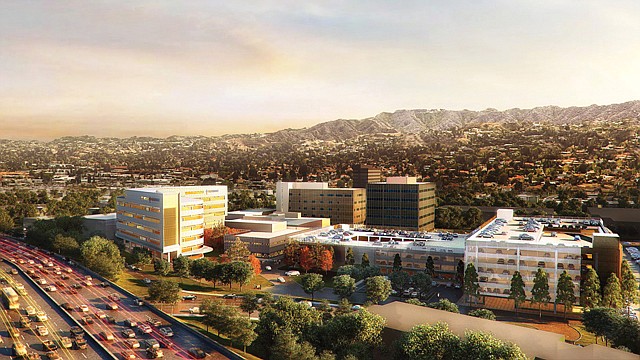 Cedars-Sinai Medical Center made a bold move last month when it announced a joint venture to own and operate what would be its first hospital in the San Fernando Valley, another sign the Beverly Grove-based nonprofit is looking to expand beyond its traditional footprint in the L.A. Basin.
The pending deal with Providence St. Joseph Health for a stake in Providence Tarzana Medical Center would give Cedars, the largest hospital in the West, a Valley beachhead to provide a broad range of specialized health care services.
The joint venture agreement announced March 12 has not been signed, pending a review by the state attorney general, according to statements from both hospitals.
If the agreement should become final, the hospital will be renamed Providence Cedars-Sinai Tarzana Medical Center.

Both the Beverly Grove-based Cedars-Sinai and the Irvine-based Providence St. Joseph Health Southern California declined to make executives available to discuss the deal.
"The California Attorney General's office has been notified of the transaction as required by law, and the two organizations intend to sign definitive agreements once that office has completed its review," Cedars-Sinai said in an emailed statement.
While the Valley expansion could give Cedars both a financial and branding boost, it also means sharing the cost of a $542 million seismic retrofit and expansion that the Tarzana Medical Center needs.
Cedars would also be taking a stake in a hospital that has consistently lost money in recent years, according to state data. The hospital reported a net loss in each of the years between 2014 and 2017. A 2018 update is expected in June. The most recent data from 2017 shows Tarzana Medical Center lost nearly $11 million on $263 million in revenue.
But the Tarzana hospital stake could provide Cedars-Sinai with a steady stream of Valley patients that could feed into its growing specialty business, health economists said.
"Cedars has satellite offerings in the San Fernando Valley region but no hospital," said Mireille Jacobson, a health economist at USC's Leonard D. Schaeffer Center for Health Policy and Economics. "Hospitals are good for getting referrals to their specialized outpatient facilities, and to get new patients.
"They wouldn't be in this deal if they didn't think there was a profit opportunity," Jacobson added.
Expansion push
Cedars-Sinai has in recent years cast a patient net far beyond its Beverly Hills-adjacent campus, helping it to pull in $3.2 billion in revenue last year, according to records filed with the state.
For reprint and licensing requests for this article, CLICK HERE.
Prev Next