Soon-Shiong's Other Media Deal: Sale of Tronc
Stake in prior owner of Times gives him leverage as negotiations heat up
Friday, September 7, 2018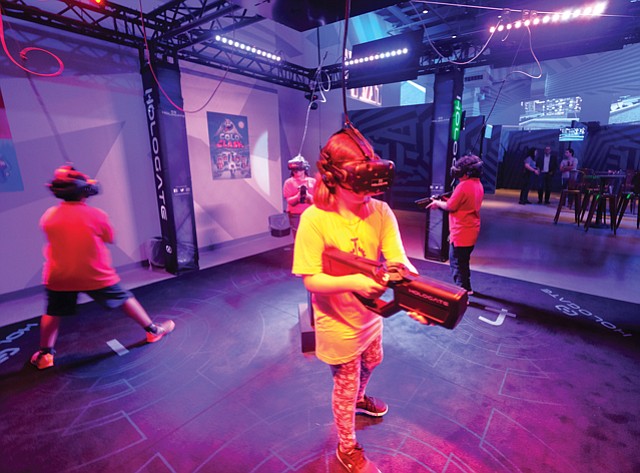 Patrick Soon-Shiong is in the thick of another blockbuster media buy – the sale of former Los Angeles Times' owner tronc Inc. to New York-based investor Will Wyatt.
A Times spokeswoman confirmed last week that Soon-Shiong – who acquired the Times and other publications that make up what's now called California Times Group in June – is involved in negotiations to sell Chicago-based tronc to Wyatt's Donerail Group.
Soon-Shiong's role stems from the approximately 25 percent stake he retained in tronc, which still owns the Chicago Tribune, New York Daily News, Baltimore Sun and other newspapers.
The past several months have brought many reports of deals for tronc that have since evaporated, said Ken Doctor at Harvard University's Neiman Journalism Lab, whose been tracking the situation closely. Doctor said a deal with Donerail looks likely, and could be hammered out in the next two to six weeks to take tronc private. He also said that Soon-Shiong's stake in tronc gives him enough leverage in the negotiations to "essentially block the deal" or add caveats, such as altering a transition services agreement that allows the Times to use some tronc's back-office and operational services.
Soon-Shiong has repeatedly clashed with tronc's biggest shareholder, Michael Ferro. Soon-Shiong has said Ferro slowed down the California Times Group acquisition even after he had stepped down as chairman of tronc's board in March amid sexual misconduct allegations.
Ferro still holds 25.5 percent of tronc's stock, slightly more than Soon-Shiong's stake, which was valued at around $140 million as of last week.
Donerail Group, meanwhile, is shrouded in mystery, with little public information available on the company aside from the fact that it was founded by Wyatt, who until June was listed as manager of New York-based hedge fund Starboard Value.
Starboard was often an activist investor, and agitated for mergers and acquisitions including Yahoo Inc.'s 2016 sale to Verizon Communications Inc.
Messages left with Donerail Group and tronc were not returned.
Two Bit Investors
Two Bit Circus Inc. will shift their main office from Lincoln Heights to the Arts District as part of opening the Two Bit Circus Micro Amusement Park on Mateo Street, a much-hyped bar that opened on Sept. 5 with Los Angeles Mayor Eric Garcetti and veteran science guy Bill Nye on hand.
The new space includes a newfangled escape room, an interactive movie theater, virtual reality sets, and old-fashioned arcade games.
Two Bit Circus has raised $22 million in funding through two rounds – one in 2016 and another that closed in January of this year. The roster of investors features established firms, including Santa Clara-based Intel Capital, and newer entities such as three-year-old Jazz Venture Partners in San Francisco, a self-described "leading venture capital firm focused on technologies that extend the boundaries of human performance."
Prev Next