Local Hotel Room Rates Up, Beat National Rise
Rates up 3.1 percent this year; 2.7 percent increase expected next year
Friday, September 7, 2018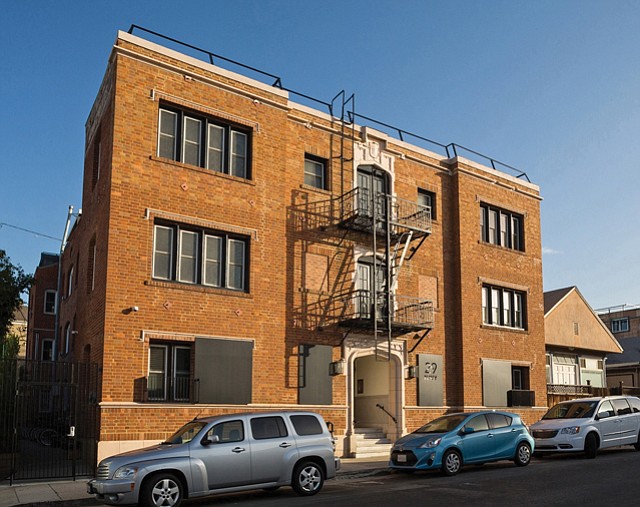 The three-story, 24-unit building was built in 1924. Starcity will develop the property with Worthe Real Estate Group of Santa Monica. The companies plan to add seven units of housing to the site, located a stone's throw from the Venice Boardwalk.
The brick building was formerly leased by Snap Inc. and was used for intern housing.
Starcity converts multifamily, hotel and office buildings to residential co-living properties. The company also recently opened an office on Abbot Kinney Boulevard near the Venice development.
Starcity isn't the only company pushing forward with communal living developments. Hollywood-based communal housing operator UP(st)ART debuted last month its fifth project meant for artists.
The 96-bed Harvard House at 816 N. Hobart Blvd. in East Hollywood includes a fully-equipped recording studio, photo studio, self-tape room, fitness center, stage and theater, and a coworking space with computer labs and film equipment library, the company said.
UP(st)ART has communal housing/artists' residences in Echo Park, Silver Lake, Hollywood and Beachwood Canyon, with 250 total residents. Monthly rent is $700 to $750 and includes a bunk or pod bed and access to all facilities and activities.
Dunn Done with Dunn
Charles Dunn has left Charles Dunn Co., the real estate brokerage named for his grandfather and his employer since 1994.
Dunn will join NAI Capital Inc.'s Pasadena office.
Dunn currently focuses on landlord representation, specializing in multifamily, land, commercial and retail investments. He previously worked out of Charles Dunn Co.'s downtown Los Angeles office.
He also said his new office puts him squarely amid the Tri-Cities area of Pasadena, Glendale and Burbank – a territory he's worked for some time.
Dunn isn't exactly exiting from the family firm. Walter Conn bought Charles Dunn Co. in 1995 from his father, Richard Dunn, and an uncle, Joseph Dunn.
Staff reporter Ciaran McEvoy can be reached at cmcevoy@labusinessjournal.com or (323) 556-8337.
Prev Next