Is Live Nation Legal?
Live music outfit prompts cries of antitrust from competitors, congressmen
Friday, September 7, 2018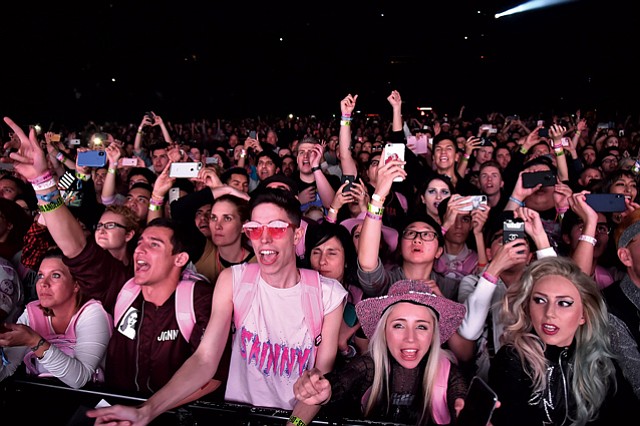 Congressional concern
The company could be in line for more scrutiny from the federal government thanks to Bill Pascrell and Frank Pallone, members of the U.S. House of Representative from New Jersey. The pair wrote a letter in July imploring the Federal Trade Commission to investigate if Live Nation is violating antitrust laws. Their letter was prompted by a U.S. Government Accountability Office report that found Live Nation tacks on service fees that routinely add 30 percent to the face value of a ticket. The only recourse for consumers, the congressmen contend, is the secondary ticket market.
"The live music ticket business isn't as momentous as, say, the health care industry," Pascrell spokesman Mark Greenbaum said. "But millions of people are still impacted by Live Nation in a negative way."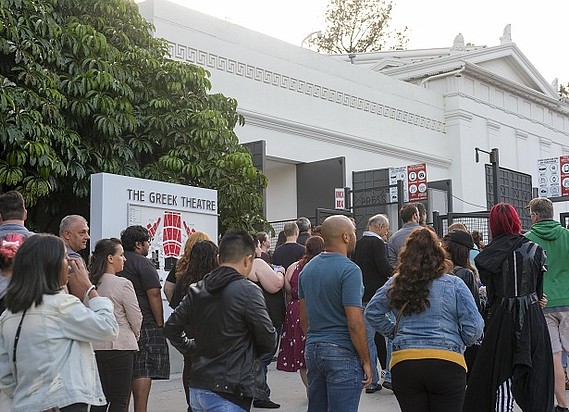 Competitive spirit?
A few observers said Live Nation faces some competition in non-ticketing related areas, such as concert bookings in some major markets, including Los Angeles. Gigi Louisa Johnson, a music business professor at UCLA, called Live Nation more of an "oligopoly" in Los Angeles, vying foremost with Anschutz Entertainment Group Inc., a private company that owns the Staples Center, StubHub Center and other arenas around the world, and has its own ticketing and event promotion subsidiaries.
Madison Square Garden Co., which owns the Forum in Inglewood and the New York arena it is named after, among other venue holdings, is also independent from Live Nation, although it uses the company's ticketing services.
An emerging competitor for Live Nation might be found in Westwood-based Oak View Group, which is helmed by Tim Leiweke, former president of AEG, and Irving Azoff, a former Ticketmaster chief executive.
Azoff also partners with Madison Square Garden through Azoff MSG Entertainment.
Three-year-old Oak View Group has made inroads in the Seattle and New York markets – where it is redeveloping facilities for sports and other live entertainment – and has assembled a network of arenas that work on a cooperative basis on bookings and logistics.
Sillerman's vision
Live Nation declined to answers questions for this story. The company did provide select market analyst reports from 2016 that give a glimpse of its trajectory.
Live Nation started in 1996 as SFX Entertainment, a venture created by radio and television magnate Robert Sillerman to consolidate regional concert promoters into one national company.
Sillerman sold the company in 2000 to radio station owner Clear Channel Communications for $4.1 billion.